Rick Olson receives Michigan Farm Bureau endorsement in 55th District state House race
Posted on Tue, Jul 6, 2010 : 11:40 a.m.
Rick Olson, a Republican candidate for the Michigan State House of Representatives in the 55th District, has received the Michigan Farm Bureau AgriPac Committee's "Friend of Agriculture" endorsement.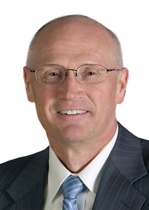 The endorsement, announced today by Olson, was the result of recommendations from the Washtenaw and Monroe counties' Farm Bureau Candidate Evaluation Committee, following written questionnaires and a panel interview with all five of the district's candidates on the Aug. 3 primary ballot.
AgriPac is Michigan's largest agricultural Political Action Committee, with communication to more than 45,000 farm families. "I am pleased to receive the endorsement from the AgriPac Committee, as it represents thousands of members of Michigan's second largest industry, agriculture," Olson said in a statement today.
"The extensive questionnaire and interview consisted of questions related not only to their specific interests related to agriculture, but also their broader concern with the sluggish Michigan economy," he said. "This meshes well with my focus on improving the business climate to create jobs, controlling spending to avoid tax increases and getting this economy going again."
Olson, a semi-retired business manager and attorney, said he's confident his extensive agricultural business background was another deciding factor. He has worked as an agricultural economist and loan officer and corn grower cooperative president. Olson also has picked up the Small Business Association of Michigan's stamp of approval and notice that he meets the endorsement criteria from Right to Life of Michigan.
He is seeking the seat of incumbent state Rep. Kathy Angerer, who is term-limited. Olson faces three other Republicans in next month's primary: Frank Chrzanowski, Mary Kay Thayer and Andrew Sosnoski.
The winner faces Democrat Mike Smith in November.
Click here for a list of candidates running for office in Washtenaw County, as well as links to their websites. Click here for a map of the 55th District.