Posted on
Tue, Aug 13, 2013 : 10:34 a.m.
Rick's in Ann Arbor named one of the top 25 college bars in U.S.
By Kellie Woodhouse
Come fall thousands of University of Michigan students will partake in one of Ann Arbor's quintessential college experiences: a visit to Rick's American Cafe.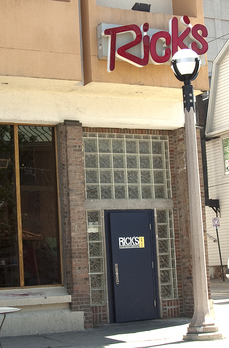 ricks
Yup. They'll dance on Rick's sticky floors, fist pump to deafening music and sip on fishbowls filled with unidentifiable liquor.
Ah, college.
Well, believe it or not, the experience has been deemed so remarkable that Rick's on Church Street in Ann Arbor is listed as one of the top 25 college bars in the country, according to an August ranking by The Daily Meal.
Number 24 to be exact - and the only one in Michigan.
The Daily Meal looked at beer selection, drink specials, dance availability, music, prices, food availability, cover charges, location and games when compiling the ranking.
Do you agree?
If not, let us know your favorite nearby college bar in the comments section below.
Kellie Woodhouse covers higher education for AnnArbor.com. Reach her at kelliewoodhouse@annarbor.com or 734-623-4602 and follow her on twitter.