Posted on
Mon, Apr 8, 2013 : 5:59 a.m.
Washtenaw road commission: Snyder's funding proposal could fix the 'worst roads in the county'
By Amy Biolchini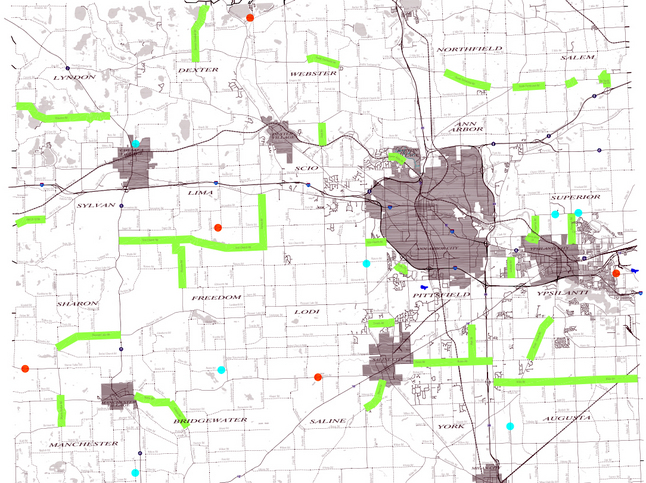 Courtesy of the Washtenaw County Road Commission
Encouraged by
Gov. Rick Snyder
's commitment to find a way to
increase road funding
, the
Washtenaw County Road Commission
has drafted a list of road and bridge projects it could complete if given more money under the governor's plan.
Should the Michigan legislature increase road funding by $1.6 billion, Washtenaw County would be able to reconstruct 67 miles of 20 roads, replace five bridges, fix 30 culverts and seal 100 miles of roads in a two-year span.
Roy Townsend, managing director of the Road Commission, assembled the list of potential projects at the request of the County Road Association of Michigan.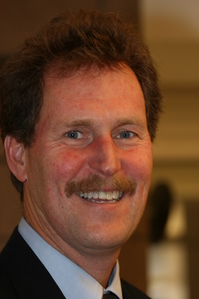 AnnArbor.com file photo
The organization is compiling plans from road commissions across the state to present to lawmakers.
Monica Ware, communications director for the County Road Association of Michigan, said the plans would be shared with legislators individually.
"Our goal is to be able to show legislators how this funding could be used in their communities," Ware said.
Less than half of Michigan's Road Commissions have submitted plans with the projects they can complete with additional state funding, Ware said.
The issue of finding ways to fund local road projects has also garnered the attention of the Washtenaw County Board of Commissioners recently, as several members have publicly expressed interest in a countywide road tax.
A recent public opinion survey released by the Southeast Michigan Council of Governments found that 51 percent of respondents its seven-county area incorrectly think that most road funding comes from local property taxes.
About 63 percent of the respondents to the survey said spending on the road system in Southeast Michigan was not enough, and that roads are the biggest infrastructure concern for the area.
Road repairs in Washtenaw County are funded by state and federal dollars. State funding comes from the gas tax and from vehicle registration fees.
The Washtenaw County Road Commission receives about $16.5 million per year in state funding.
Should the legislature choose to implement a $1.6 billion increase that's been floated this year, Washtenaw County would see its annual state funding double, Townsend said.
The 20 roads on Townsend's list need to have their pavement torn-up, pulverized and re-paved, as they have the lowest rating on the scale used to evaluate road conditions.
"These are the worst roads in the county," Townsend said.
Chairman of the Road Commission Doug Fuller said he thought it looked increasingly unlikely that state would pass an increase in road funding.
Townsend's list of projects totals $32.5 million in work over two years.
"That's wishful thinking on the part of our director," said Road Commissioner Fred Veigel.
Though the Road Commission has all 20 of the roads listed on projects it would like to be able to complete, its budget has prevented the development of a plan to do so, Townsend said.
Townsend's list includes these 20 roads that he says need to be completely re-done:
2 miles of Huron River Drive and Newport in Ann Arbor Township
6 miles of Willis Road in Augusta Township
2 miles of Austin Road in Bridgewater Township
3 miles of Dexter Townhall Road in Dexter Township
3.5 miles of Fletcher and Scio Church roads in Freedom Township
5 miles of Scio Church Road in Lima Township
2 miles of Textile Road in Lodi Township
5 miles of Waterloo Road in Lyndon Township
3 miles of Sharon Valley Road in Manchester Township
2.5 miles of North Territorial Road in Northfield Township
4.5 miles of Bemis, Platt and Oak Valley Drive in Pittsfield Township
5 miles of North Territorial and Gotfredson roads in Salem Township
3 miles of Austin and Macon roads in Saline Township
4 miles of Scio Church, Parker and Zeeb roads in Scio Township
3 miles of Pleasant Lake Road in Sharon Township
2 miles of Superior and Prospect roads in Superior Township
2.5 miles of Old U.S. 12 and Scio Church Road in Sylvan Township
2 miles of North Territorial Road in Webster Township
3 miles of Willis and Bemis roads in York Township
4 miles of Huron River Drive, Stoney Creek Drive and Prospect in Ypsilanti Township
The following bridges could be replaced with double the funding from the state, Townsend said:
McGregor over Portage Canal in Dexter Township
Liberty over Mill Creek in Lima Township
Austin over Bauer Drain in Saline Township
Sharon Valley over River Raisin in Sharon Township
Removal of the Tyler/Wiard overpass in Ypsilanti Township
Ware said that should an increase in road funding pass the state Legislature, the final distribution to local counties may be different from what they're anticipating.
Should the distribution formulas for road funding remain the same, Ware said Washtenaw County would likely be able to complete the list of projects that it drafted.
However, should the Legislature change the funding formulas to allocate more money to work by the Michigan Department of Transportation on state-owned roadways, then less money would be available for local road projects.
A number of different plans are being discussed at the moment, but Ware said the County Road Association of Michigan would support only those that include constitutional protections for the funding.
"(The County Road Association of Michigan) traditionally advocates for fuel taxes and vehicle registration fees because those two revenue streams are constitutionally protected. Whatever the option the legislature does select, it's important that they be protected (constitutionally)," Ware said.
Ware said the County Road Association of Michigan is asking people to contact their legislators directly on the issue of road funding. A sample letter to send to legislators in support of road funding is available online.
Amy Biolchini covers Washtenaw County, health and environmental issues for AnnArbor.com. Reach her at (734) 623-2552, amybiolchini@annarbor.com or on Twitter.