Posted on
Thu, Dec 8, 2011 : 5:58 a.m.
Road millage won't be added in 2012 - but Washtenaw County officials consider broader tax hike
By Ryan J. Stanton
The Washtenaw County Board of Commissioners unanimously rejected a proposed tax increase for road improvements Wednesday night, citing a bad economy as the reason.
But later in a lengthy report to the board, Chairman Conan Smith, D-Ann Arbor, suggested commissioners give serious thought to the idea of a tax increase in 2012.
Not just for road improvements, he said, but perhaps services such as housing, police protection and community health.
"We all know you can only cut so far, and I think there are those in county government right now who would argue that we have cut to the bone," he said. "It's not a sustainable approach. We can't continue the downward spiral and expect to emerge a prosperous community."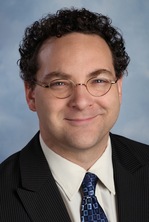 If the county were to go to voters with a revenue question, Smith said, the filing deadlines are Feb. 14 to go on the May ballot, May 29 to go on the August ballot and Aug. 28 to go on the November ballot, so the county would need to act relatively quickly.
Smith said a half-mill tax increase could raise $7 million to $8 million in new county revenues, and that would cost the average homeowner about $45.70 per year.
"I'd like us to begin immediately in January with a conversation about the focus, the rates and the logistical considerations of a millage, and then work in February and March to craft a proposal for the board's approval or rejection," he said. "Obviously, once it's on the ballot, if we're the ones who put it there, we do have an important role in supporting a campaign."
The 0.6-mill tax commissioners rejected Wednesday night would have raised an estimated $8.7 million for additional road projects in the county.
It was proposed by the Road Commission under a 1909 law that had not been used in the county in more than four decades. Under the law, the county board could approve the tax increase without voter approval, similar to other millages it has approved in recent years.
Given the continued poor economic climate in the county and throughout Michigan, the board rejected the Road Commission's request, but Smith said that's not necessarily the end of it.
"It's only the end of it for this year," he said. "By statute, the Road Commission submits a plan to the board of commissioners every year."
Smith said commissioners are planning to hold a working session meeting in early 2012 to talk about possibly raising taxes, and funding for roads likely will be a part of that discussion.
"I don't think anyone should look at this as just a disregard for the state of the roads in Washtenaw County," he said of Wednesday's vote against the tax. "The entire question of revenue is larger and more complex, and if we're ever going to increase the taxes on the citizenry, we need a more holistic conversation about what that's going to be for."
Smith's call for a tax increase came during a broader presentation on the structural challenges facing Washtenaw County.
His report touched on poverty, education gaps, unemployment, mental health issues, declining tax revenues, increasing labor costs, long-term obligations like retiree health care, and declining state and federal aid.
He's calling for the board to work in 2012 on a strategic policy framework to tackle those problems, and raising new revenue is just one option. Other options include continuing to cut services, which Smith argued isn't a sustainable approach, and improving the tax base by focusing on economic opportunities and quality of life.
"We've talked about a number of different things we might ask the voters for," Smith said. "One is a Headlee override. We're about nine-tenths of a mill under what our ability to tax is statutorily, but we have to ask the voters to override that decline."
That could bring in another $13 million or $14 million a year, he said.
Smith received positive feedback from fellow commissioners, though there's no clear consensus yet on where the board stands.
Smith said he'd like to kick off discussions with a half-day retreat in January with all of the county's elected officials and other top administrators.
Ryan J. Stanton covers government and politics for AnnArbor.com. Reach him at ryanstanton@annarbor.com or 734-623-2529. You also can follow him on Twitter or subscribe to AnnArbor.com's e-mail newsletters.