Posted on
Thu, Jul 11, 2013 : 5 p.m.
U-M offering 10-month business program aimed at liberal arts and engineering students
By Chelsea Hoedl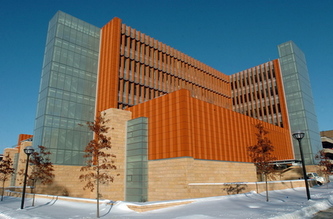 The University of Michigan Ross School of Business launched its new master of management program Wednesday.
The 10-month cohort program is geared toward undergraduates with a liberal arts or engineering degree who are looking to add business fundamentals to their resume.
The full-time general management program will begin July 2014 and will offer students rigorous study in functional areas of business including accounting, finance and marketing. Focus will be placed on analytical frameworks.
Students accepted to the program will complete a total of 30.75 credit hours over 10 months. Three courses will be taken in the summer term, five in the fall term and six in the winter term. The curriculum allows students to take at least two electives during the course of study.
Professional development workshops and career services seminars will be held during the summer term in addition to classes.
The program is open to those with a non-business undergraduate degree and no more than two years of full-time post-graduate work experience. Applicants with an undergraduate business degree or a minor in business are not eligible.
Applications will be available later this summer, with early-deadline applications due in November.
Candidates will be required to submit an up-to-date resume, GMAT or GRE results, two letters of recommendation, undergraduate transcripts and a personal statement. Completion of Math 105 also is required.
Tuition still is being determined, but is approximated it will be around $41,000 for Michigan residents and $46,000 for non-residents, plus mandatory fees of about $250. These costs will be presented as recommendations to the Regents of the University of Michigan, and are subject to change.
Chelsea Hoedl is an intern reporter for AnnArbor.com. She can be reached at choedl@mlive.com.