Posted on
Thu, Apr 11, 2013 : 5:57 a.m.
Rutledge and Zemke on task force looking at ways to help Michigan schools
By Ryan J. Stanton
Two state representatives from Washtenaw County — David Rutledge and Adam Zemke — have been appointed to a task force charged with finding solutions for Michigan's struggling schools.
The task force was created by House Democrats in response to Republican efforts to expand the Education Achievement Authority statewide.
The EAA has been described as a statewide "super district" that has the power to take over schools in the lowest-performing 5 percent of public schools in Michigan.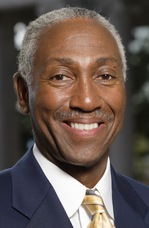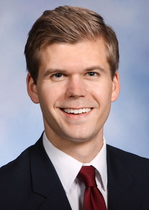 Both Rutledge and Zemke voted against the EAA legislation when it was considered by the House last month, but
House Bill 4369 passed on a 57-53 vote.
"I truly believe that there is no issue more pressing to future generations, or more vital to economic development, than education," said Zemke, D-Ann Arbor.
"Districts throughout the state are struggling, and this issue needs deliberative discussion by state leaders and experts, so for that reason I'm very happy to be able to serve with my colleagues on this task force."
The 10-member task force will investigate education reform measures taken in other states, evaluate their success and determine whether those solutions can be implemented in Michigan.
"I am so honored by the opportunity to serve on this important board," said Rutledge, D-Superior Township. "After years of disinvesting in public education, some state leaders claim to be surprised when schools and districts are struggling. As state and community leaders, we should be coming together to find solutions and work toward education quality for all of our students."
Republicans argue Michigan has more than 4,000 school buildings and the EAA would cover a maximum of 50 of the worst-performing schools, and only after they've been failing for three years.
Democrats fear expanding the EAA will compromise local control and impose untested learning techniques on struggling schools. Zemke joined fellow House Democrats on Wednesday in voicing opposition to the proposed budget for Michigan's K-12 schools and colleges.
MLive reported on Wednesday that Michigan lawmakers so far appear to be generally on track with Gov. Rick Snyder's proposal to increase education funding by roughly 2 percent on average overall in the next state budget year, with some versions calling for much of the increase at the K-12 level to help cover school employee retirement system costs.
Republicans say they're being responsible with the budget and making investments in education where they can, but Democrats — pointing to past cuts — argue it's not enough.
Though the House Republicans will claim they are putting a small amount of money back into schools, Zemke and other Democrats argue the budget actually takes hundreds of millions of dollars out of the School Aid Fund, and it contains no increase in the per-pupil foundation allowance, meaning there's no reversal for cuts that schools have faced over the last two years.
Democrats complain the higher education budget only increases by 2.2 percent, and much of that funding is tied to various performance metrics, while universities like the University of Michigan that renegotiated labor contracts prior to right-to-work could see a 15 percent cut in funding.
Additionally, Democrats argue the budget retains language that places onerous restrictions on research and denies health care benefits to university employees' partners and their dependents.
The community colleges budget also ties funding to performance standards. Zemke, vice chairman of the House Appropriations Subcommittee on Community Colleges, offered amendments to increase the overall funding in the budget, and to replace money taken from the School Aid Fund with money from the general fund, so the School Aid Fund could be freed up for use in K-12 schools.
In a statement released late Wednesday afternoon, Zemke expressed disappointment in his colleagues for choosing not to adopt those amendments.
"Whether it's a stepping stone to a four-year school, entry into a trade program or training for a new career, community colleges play a pivotal role in creating the talented workforce that we need to meet the demands of Michigan's 21st century economy," Zemke said.
Ryan J. Stanton covers government and politics for AnnArbor.com. Reach him at ryanstanton@annarbor.com or 734-623-2529. You also can follow him on Twitter or subscribe to AnnArbor.com's email newsletters.