Posted on
Wed, Nov 2, 2011 : 6:47 p.m.
Rutledge decries changes to Michigan's workers' comp law as House passes GOP-backed bill
By Ryan J. Stanton
The Michigan House on Wednesday voted 59-49 to approve legislation updating Michigan's 100-year-old workers' compensation law.
Republicans are hailing it as a much-needed reform to a law that hasn't been changed significantly in more than 25 years.
But at least one Washtenaw County lawmaker is crying foul.
State Rep. David Rutledge, D-Superior Township, is speaking out against the proposal, which now heads to the Senate for consideration. If approved, Rutledge said, it would significantly weaken workers' compensation protections under state law.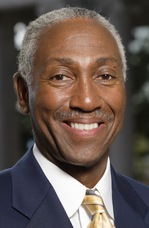 House Bill 5002
allows employers new controls over injured workers' health care options and reduces the support available to injured or disabled workers, Rutledge said.
"Our state's workers' compensation laws have been around for 100 years, and have been praised as a model for other states to ensure that Michigan workers are protected if they are injured on the job," Rutledge said in a statement. "This legislation will make it harder for workers hurt on the job to put food on the table."
The bill is being sponsored by Rep. Brad Jacobsen, R-Oxford, with support from several of his colleagues, including state Rep. Rick Olson, R-York Township.
Jacobsen argues HB 5002 modernizes the system to reflect medical, legal and economic advancements since the state's workers' comp law was written.
The legislation clarifies "personal injury" as one sustained while working or as a result of the job, establishes a distinction between total and partial disability, and clears up definitions of disability, wage earning capacity and wage loss, Jacobsen said.
"Michigan's workers' compensation law has been causing confusion for business owners and employees for too long and these changes will eliminate that confusion and help reduce the need for court cases to settle workers' comp claims," Jacobsen said in a statement.
Rutledge said the current state law includes protections for both workers and employers from costly litigation. He fears HB 5002 could significantly increase the number of court cases.
He also said the bill would eliminate many requirements for new magistrates who oversee worker's comp cases, making magistrates political appointees instead of qualified experts.
"The Michigan workers' compensation system has been set up to protect employers, workers and their families," Rutledge said, "and this legislation is nothing more than an attempt to help big business dodge any responsibility to injured or disabled workers."
Rutledge also noted the legislation would allow employers control over which doctor injured workers could visit for 45 days following an injury, instead of 10 days under current law.
Ryan J. Stanton covers government and politics for AnnArbor.com. Reach him at ryanstanton@annarbor.com or 734-623-2529. You also can follow him on Twitter or subscribe to AnnArbor.com's e-mail newsletters.