Posted on
Wed, Jan 6, 2010 : 11:30 a.m.
Saline graduate Megan Townsend named Madeleine Albright Institute fellow
By Tom Perkins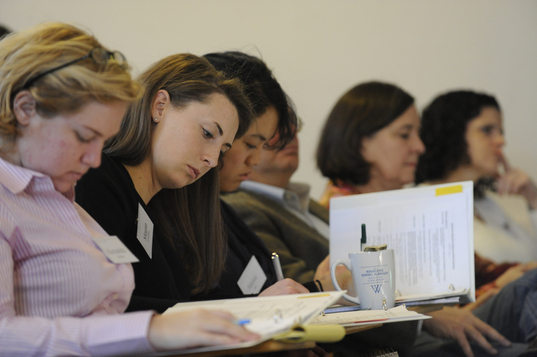 Photo courtesy of Wellesley College
Megan Townsend is headed to the far reaches of the globe to help others as a fellow with the Madeleine Korbel Albright Institute for Global Affairs.
The Saline High School graduate and current Wellesley College junior was one of 40 women at the highly regarded Boston women's college named an Albright Fellow in the institute's inaugural year.
Townsend received word of the honor while working for a global public health program in Costa Rica. The aspiring physician, who hopes to someday work in public health for those in need in developing countries, said she is honored to have the opportunity.
Over the next three weeks, Townsend will hear lectures from other women she strongly admires, including Albright, a Wellesley alumnus, former secretary of state and former representative to the United Nations. She is also looking forward to hearing Ophelia Dahl, director of Partners in Health, a Boston-based organization that promotes public health throughout the world.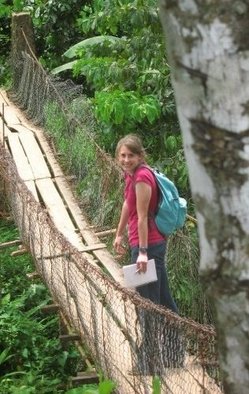 Photo courtesy of Wellesley College
"The people who are coming and teaching at it are amazing," Townsend said. "I'm very excited to learn from them.
"The topics on the syllabus are relevant to global health and global leadership in general, and there will be speakers whose footsteps I would love to follow and do what they're doing," Townsend said. "It's renewing my interest in global health and renewing my passion for it."
The first two weeks of the program will have Townsend in a group with several other students researching and developing suggestions for one of the United Nations' Millennium Goals.
The goals are a worldwide effort coordinated by the U.N. aimed at reducing poverty, and Townsend's group will be addressing goal No. 7, achieving environmental sustainability, which ties into her own goal of working in public health.
The third week entails presentations of the groups' findings and suggestions to Albright and other experts in the area.
This summer the Albright Institute will fund a six-week internship abroad in which Townsend will apply her skills. She applied to Cape Verde, India and Central America for the internship.
Next fall she will make another presentation to the Albright Institute on her experiences abroad.
Townsend said she wants to help people in developing nations while seeing the world. "They need people to commit their lives to helping them out and I would love to be one of those people."
Tom Perkins is a freelance writer for AnnArbor.com. Reach the news desk at news@annarbor.com or 734-623-2530.