Posted on
Mon, Oct 8, 2012 : 5:42 p.m.
2 Detroiters accused of writing bad checks in Saline, part of $20,000 scam
By Kyle Feldscher
A photo caption in this story has been corrected.
Two Detroit residents face accusations they wrote at least $20,000 worth of bad checks to business in Michigan, including two in Saline.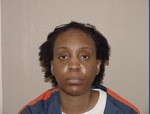 Courtesy of the state of Michigan
Warrants have been issued for the arrest of Danielle Parnell, 36, and Leroy Owens, 51, who are accused of buying thousands of dollars worth of lawn and automotive equipment with stolen checks, according to police reports. Two of the at least nine cases in which the two are suspected took place in Saline.
Detective Don Lupi said Parnell and Owens were able to take advantage of businesses by presenting fake identification and stolen checks.
"In my 20 years, these types of scams have always been a constant," he said Monday. "It's up to businesses to change their ways and be more vigilant."
Both incidents in Saline took place on July 17. Parnell and Owens went to Carquest Automotive, 406 Ann Arbor St., and asked a clerk if they had any parts for a Ford Aerostar. After being told no, the pair decided to buy a car battery and an electric generator, police said.
Parnell wrote a check for $612.66, according to a police report. The checks had the name of a 25-year-old Detroit woman on them and Parnell produced a photo identification showing her to be that person, the report stated. Parnell is accused of signing the Detroit woman's name to the check and leaving the store with the merchandise.
Later on that day, Parnell and Owens went to Ace Hardware, 932 E. Michigan Ave., and purchased an electric trimmer, self propelled lawn mower, LED work light, a fishing-themed lighter and two beef sticks, according to the report. Parnell again posed as the same Detroit woman and wrote a check for $479.42 to pay for the items, police allege.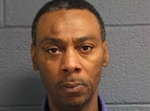 Courtesy of the state of Michigan
The check written to Carquest was reported as fraudulent on Aug. 4. Investigators contacted the Detroit woman whose name was on the checks, but she told them she had closed her TCF Bank checking account earlier this year due to identity theft. The woman told police she knew 12 or 13 books of her checks had been stolen from a Detroit house and she had no idea where Saline is and had never been to the city.
Ten days after the Saline checks were written, Parnell and Owens are accused of going to two car dealerships in Albion and pulling off a similar crime using the same woman's checks, according to the report. On Aug. 2, they went back to one of the car dealerships and an alert clerk, who knew the checks had come back fraudulent, recognized Parnell and called police. The report stated Parnell was arrested at the dealership.
While being interviewed at the Calhoun County Jail on Aug. 9, Parnell admitted to Saline police that she had written the bad checks and was working with Owens, according to the report.
Lupi encouraged business owners to be suspicious when they notice someone from out of the area purchasing large items with checks.
"Let this be a warning to businesses: If people traveled a long way, there's usually a reason," he said. "There are car part shops in Detroit, too."
Police said Parnell told them she was a heroin addict and had met Owens at a drug house in Detroit a few months before her arrest. Owens agreed to provide her heroin in exchange for passing the bad checks at businesses, according to the report.
The two are accused of going to businesses in Detroit, Saline, Albion, Oak Park and Ohio to use the checks, the report stated. Parnell told police Owens would drive her to the locations. Then she would purchase the items she was told to buy, and he would drive her back to Detroit, where Owens would give her heroin, according to the report. Police said Parnell and Owens estimated they wrote checks amounting to $20,000 to $25,000.
Owens told Albion police approximately 85 percent of the items purchased went to a tire shop in Detroit, according to a police report. He said he'd been pulling similar scams and selling merchandise to the same tire shop since 1991. He said the tire shop would sell the items — including new tires and other lawn equipment — for full price, according to the report. Owens would sell the items to the shop for about half of what they were worth, according to the report.
"This takes a lot of police resources to prosecute," Lupi said. "It includes bank search warrants and a lot of legwork."
The two are being held at the Calhoun County Jail and have not yet been arraigned in Washtenaw County for the Saline incidents. Warrants have been approved for two counts of uttering and publishing and one count of forgery against Parnell and one count of uttering and publishing against Owens. Each charge is punishable by a maximum of 14 years in prison.
State records show Parnell was on parole for five other convictions for uttering and publishing — four from a 2008 case and one from 2010. She was also on parole for assaulting, resisting or obstructing a police officer in 2010. She has previously been convicted and been discharged on another 2010 uttering and publishing conviction.
According to state records, Owens was on parole for five uttering and publishing convictions, one each in 1989, 2003, 2006 and two in 2009; theft of credit cards in 1989, possession of less than 25 grams of cocaine in 2003, stealing a financial transaction device in 2009 and identity theft in 2009. He had previously been discharged from state supervision after convictions for possession of a stolen financial transaction device in 1987 and attempting to obtain money by false pretenses in 1983.
Owens also served a term of probation for two other uttering and publishing convictions in 2006.
Kyle Feldscher covers cops and courts for AnnArbor.com. He can be reached at kylefeldscher@annarbor.com or you can follow him on Twitter.