Posted on
Mon, Dec 31, 2012 : 11:46 a.m.
3 Ann Arbor, Saline high school students nominated for military service
By Danielle Arndt
U.S. Sen. Debbie Stabenow has nominated three Washtenaw County high school students for placement in the U.S. naval and military academies.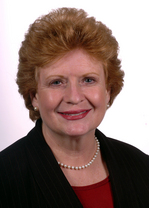 Michael Bundas
from
Saline
and
Samuel Keller
and
Chandler King
from
Ann Arbor
were among 36 total Michigan students approved by Stabenow's office for placement.
"It's exciting that so many exceptional students from our state are willing to serve our country through military service," Stabenow said in a statement released Friday. "These individuals have demonstrated their excellence in and out of the classroom, and I am confident that they will represent Michigan well."
Students seeking appointment to a military service academy must obtain a nomination from their U.S. senator, U.S. representative or the country's vice president in order to be considered for admission.
Bundas and King applied to the U.S. Naval Academy and Keller hopes to attend the U.S. Military Academy. Other students also were nominated for placement in the U.S. Air Force Academy and the U.S. Merchant Marine Academy.
Once students receive a nomination, they must be accepted and admitted by the academy to which they have applied.
Danielle Arndt covers K-12 education for AnnArbor.com. Follow her on Twitter @DanielleArndt or email her at daniellearndt@annarbor.com.