Electric cars, Eloise Hospital & 1912 Detroit
Posted on Fri, Sep 21, 2012 : 9:51 a.m.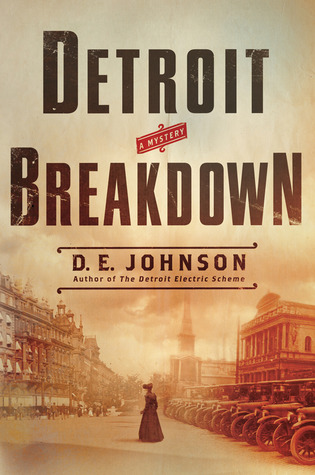 Join us for a facinating look at Detroit life and crime on Sunday, Sept. 30, 2 p.m., at Saline District Library. Critically acclaimed author D.E. Johnson will read from his new historical mystery, Detroit Breakdown and will discuss the history in the book, including Eloise Hospital and mental health treatment in the 1910s.
Johnson has written two other books in the Will Anderson series, The Detroit Electric Scheme and Motor City Shakedown. This program will include book sales and signing. An electric car msy be at the library during the event.
Registration is requested; please call Saline District Library at 734-429-5450 to sign up, or email reference@salinelibrary.org. Location: Saline District Library Brecon Room, 555 N. Maple Road, Saline.