Posted on
Sun, Oct 30, 2011 : 2 p.m.
Four candidates seeking three open seats on the Saline City Council
By Lisa Allmendinger
Four candidates are running for three open seats on the Saline City Council in the Nov. 8 general election.
Two appointed members of the City Council, Jim Peters and Linda TerHaar and two challengers, John Heller and Jim Roth, are looking for Saline residents' votes.
Former council member Glenn Law's name will also be on the ballot, as his seat is open, but he was forced to resign his seat when a new job took him out of the city, and it was too late to withdraw his name.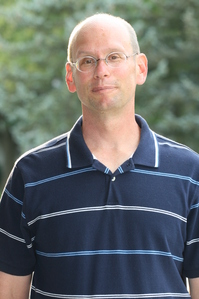 Candidate: John Heller
Age: 52.
Family: Single, no children.
Profession: Retired dispatcher for the Saline Police Department after 25 years, worked part-time for approximately the past 33 years for the Saline Area Schools Athletic Department, keeping score or serving in various other capacities at numerous athletic events. Currently working part-time as a teller at United Bank and Trust. Education: Bachelor of arts from Eastern Michigan University in political science and journalism.
Previous elected office: None
Current public and community service: None listed. Key Issues:
1. "There really is only one key issue facing the city ... the allocation of city funds. ... I originally entered the race for council ... because the current council was considering closing the Saline Police Dispatch Center and combining its functions with the Pittsfield Police Dispatch Center. I felt that this was a terrible misallocation of funds when the council was still funding non-essential items like the Celtic Festival. "Although the current council subsequently chose not to close police dispatch, it continues to misallocate funds to the Celtic Festival (even though the festival committee still owes the city $34,102 from pervious festivals) and political junkets (sending the mayor and two council members to a conference in Grand Rapids at a cost to the city of $1,817 and the mayor to one in Phoenix at a cost of $1,354).
"While the dollar amounts involved with each of those items may be small, I believe it sends an awful message about the state of city finances in these fiscally challenging times. By spending money on items like those, it gives the public at large the false impression that the city has plenty of money for essential services, when, in fact, those services may be threatened due to declining property values and decreased funding from the state."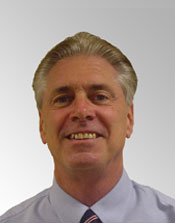 Candidate: James (Jim) Peters
Age: 61. Family: Wife Geraldine; one child, Nathan, 32.
Profession: Senior mechanical engineering designer with HDR Engineering Inc., one of America's largest engineering firms. Education: Brentwood High School 1969; associate degrees from Western Pennsylvania Institute of technology and Washtenaw Community College.
Previous elected office: Currently on Saline City Council after being appointed to fill Pat Ivey's seat after his resignation.
Current public and community service: City Council representative for Parks and Recreation; executive committee member for Saline Celtic Festival; member Saline Historical Society; tend garden at Rentschler's Farm; founder, Saline K9 Crusaders, a charity organization dedicated to raising money for animal shelters; board of commissioners, new church columbarium facility; volunteer church building committees, building design, bid evaluation, construction oversight and fund raising for large capital projects; "Pathfinders Award of Excellence for Community Service."
Key issues:
1. "Keeping Saline one of the top 100 places to live."
2. "City infrastructure and development. Keep Saline in good running order."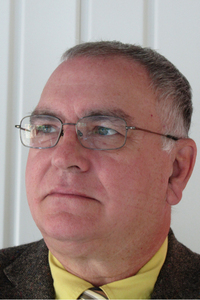 Candidate: James (Jim) Roth
Age: 67.
Family: Married to Joan, no children.
Profession: Retired educator, Saline Area Schools and Washtenaw Community College. Education: Bachelor of science from Kent State University, master's degree from Eastern Michigan University, Leadership Development Program certificate from the University of Michigan Previous elected office: None.
Current public and community service: Cultural Arts Committee member, board member for both of Saline's Sister Cities organizations, coordinator of Saline's Photography Club, board member of Saline's Historical Society, judge for the 4-H Fair, member of the Harvest of the Arts Committee, Summerfest, and Winterfest Committees and volunteer at these events, docent for the one-room school, living history Interpreter (French & Indian War), President of the Ann Arbor Graphic Arts Memorial Foundation and worker at local Knights of Columbus events. Key Issues:
1. "Problems facing our city include the loss in tax revenue, decreased tax base, changes to revenue sharing and more unfunded mandates from the state and federal governments. The decrease in revenue will jeopardize the continuation of services and programs by the city. Council needs to budget within the city's means. The city should borrow or issue bonds only when absolutely necessary rather than spending now for our enjoyment and expecting our children to pay for it later. Interest on borrowing adds additional cost for the final activity or project. As reductions in city's operations are identified and implemented, I become more concerned that non-essential activities and practices continue to the detriment of other beneficial services. ... The city must keep expenditures within the city's available revenues."
2. "In the past, some of our city representatives have failed to acknowledge and consider differing points of view and perspectives presented to them. Moreover, they have failed to provide a reply of the results of their decision-making process. "I believe it is important that all our city representatives mindfully listen and give fair, non-judgmental consideration of differing points of view during the decision-making process. I will listen to perspectives of a diverse array of people and work diligently with the mayor, council members and city staff to investigate and implement creative solutions to local problems. I want to be accessible and available to hear the concerns of all the citizens of the City of Saline."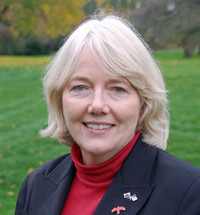 Candidate: Linda K. TerHaar
Age: 60.
Family: Married, five stepchildren ages 28 to 42.
Profession: Retired librarian.
Education: Calvin Christian High School (Grandville, Michigan), 1969; bachelor of arts from Calvin College, Grand Rapids; master's degree from University of Cincinnati, master's degree in library science from University of North Carolina at Chapel Hill; Saline Leadership Institute.
Previous elected office: Appointed to current City Council position in October 2010.
Current public and community service: Friends of the Saline District Library, volunteer and bookshop committee chair; Saline Lindenberg Friendship Committee, member, volunteer and board member; liaison to Harvest of the Arts Oktoberfest Planning Committee; Saline Brecon Friendship Guild Member and volunteer; member of Northside Presbyterian Church, Ann Arbor, and current financial secretary.
Key issues:
1. "Maintain Saline's status as an excellent place to live and work. Provide an attractive place for new businesses and existing businesses to thrive, through thoughtful deployment of the city's services, resources and planning capabilities. Encourage, support, and cooperate with the community-based, volunteer groups that contribute so much to our local quality of life."
2. "Work responsibly to provide services and programs while maintaining financial stability in the present challenging fiscal climate. Be open to new approaches to conducting and funding city services, making decisions with the good of the whole community in mind, based on careful consideration of facts and data, community input, and expert opinion when needed. Increase my knowledge base by continuing to learn about the community, our context, and the work of city governance."
For more Saline stories, visit our Saline page.