Posted on
Tue, Oct 18, 2011 : 11:27 a.m.
'Kids Who Read Succeed' is foundation's new campaign for Saline Area Schools fundraising project
By Lisa Allmendinger
Lisa Allmendinger | AnnArbor.com
Lin Nichols, a speech and language therapist at Heritage Elementary, is grateful for the grants she's been awarded by the
Foundation for Saline Area Schools
that she says have "enhanced the quality of education" for her students.
Last year, the foundation funded 22 teaching grants for educators throughout the district, at an average of $1,000 per request. Nine were given on the elementary level, eight were awarded on the middle school level and five were awarded on the high school level.
"Our mission is to help support the schools," said Karen Delhey, vice president of the board, who has two sons, Bradley and Kyle, in the school district.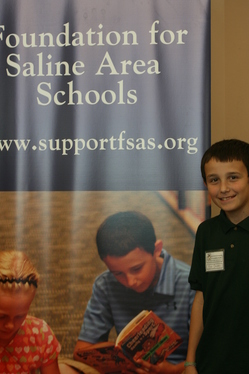 Lisa Allmendinger | AnnArbor.com
Nichols was one of about six people who spoke at a recent kickoff fundraising luncheon at the Stone Arch which outlined this year's plans that will focus on literacy by providing books to students in all grade levels throughout the district.
Looking out on tables decorated with children's books as centerpieces, Nichols talked about the technology she was able to purchase through her grant, which provides an application for struggling students. She received an iPad and an iPod.
"It's an amazing tool," she said, and because of the grant, "the district has access to this technology that has helped bring Saline into the cutting edge."
"Grants distributed by the foundation serve as seed money for educational initiatives that cannot be funded by the (school district's) general budget," information about the foundation states.
Created in 1987, the nonprofit has raised about $400,000 since its inception and is run by a board of 13 volunteer trustees. Last year, the foundation not only funded teacher grants but also raised $65,000 for Project Lead the Way, which focused resources on science, technology, engineering and mathematics for seventh-graders.
This year, the board has set a fundraising goal of $70,000 for its literacy project, which will "flood kids with literacy," said Steve Laatsch, assistant superintendent.
He said students will be offered as many choices as possible and that studies have shown "the more opportunity to access that they have, the more the students will buy into reading."
"Kids Who Read Succeed," said Cheryl Hoeft, president of the foundation.
According to information from the foundation, literacy is critical for the success of all students. "Our district is committed to differentiated reading instruction. The district is asking for assistance from the FSAS in order to purchase a significant number of books and teaching resources to support our students."
Plans include purchasing four or five copies of specific books and additions to classroom libraries, Laatsch said, adding about $10,000 is earmarked for a "level book library," at Heritage and about $10,000 for the middle school library.
Additional fundraising events are "Schools of Rock," a talent show, scheduled for Dec. 2, a winter gala fundraiser at Lake Forest Golf Clubhouse on Feb. 11 and a spring recognition reception on April 26.
Lisa Allmendinger is a regional reporter for AnnArbor.com. She can be reached at lisaallmendinger@annarbor.com. For more Saline stories, visit our Saline page.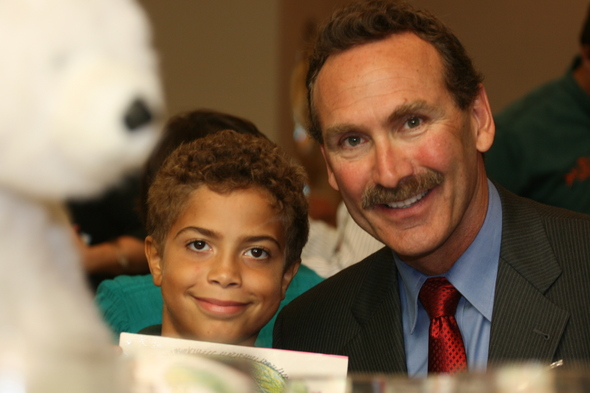 Lisa Allmendinger | AnnArbor.com