Milan News Leader:

Milan schools official prepares for 'change of pace' as Saline High School principal

Posted on Wed, May 23, 2012 : 3:57 p.m.
Julie Helber, assistant superintendent of Milan Area Schools, will transition into a new district in July to take on a role that will allow her to work directly with students.
Helber recently was selected from three finalists to become Saline High School's newest principal.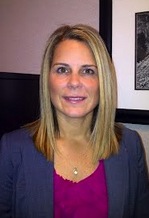 Courtesy of Milan Area Schools
In an
article
in the
Milan News Leader
, Helber described her departure from Milan as "bittersweet," having spent the past 19 years in the district. She also is looking forward to the "change of pace" her new position will bring, she
told the Leader
.
Milan now will attempt to fill her shoes. The position has been posted at a salary "not less than $100,000." Applications will be accepted through June 11, according to the posting on the Washtenaw Area Schools Consortium.
Helber told the Leader there is one project within Milan she hopes to continue to have "some level of involvement" with throughout the next year.
Milan is finishing construction on the Center for Innovative Studies. It is building on an addition and will be implementing project-based learning there in the fall, according to the Milan Leader article.
Helber has been key in the project's development during the past three years, the article said.
Read the complete Milan News Leader story here.
Staff reporter Danielle Arndt covers K-12 education for AnnArbor.com. Follow her on Twitter @DanielleArndt or email her at daniellearndt@annarbor.com.