Posted on
Sun, Dec 18, 2011 : 10:20 a.m.
Natural resources, agriculture studies part of South and West Washtenaw Consortium at Saline High School
By Lisa Allmendinger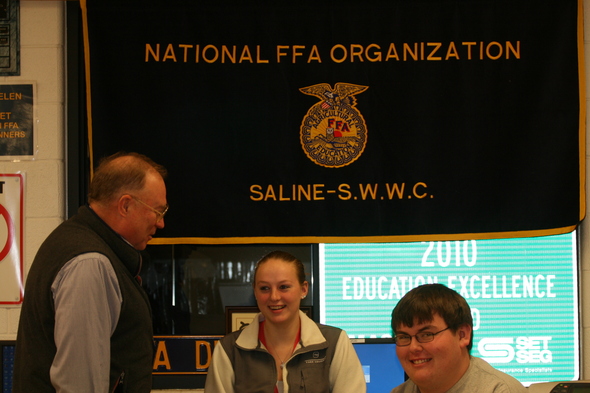 Lisa Allmendinger | AnnArbor.com
Kristina Schneider
said the natural resources and agriculture sciences program at
Saline
High School has taught her leadership in addition to preparing her for a college program in equine training.
The students in this specialized agricultural program, like those students in the other specialized programs such as culinary or life sciences offered through the South and West Washtenaw Consortium, consider themselves "a family."
"We are forced to get out of our comfort zones and assume leadership roles," Schneider said.
Through the agriscience program, the Saline High School senior has served as both the treasurer and president of Future Farmers of America, and plans to attend the University of Findlay in Ohio and study equine science where she'll pursue a bachelor's degree in training so she can run a family horse farm and teach children to ride.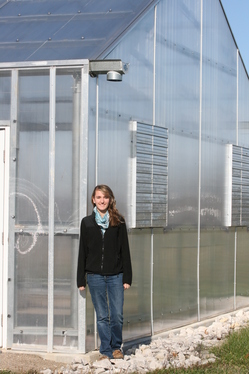 Lisa Allmendinger | AnnArbor.com
Plus, she plans to get a degree in business and barn management.
Students in this consortium program take a group of related courses that prepare them for careers or college courses in agriculture, natural resources and related sciences. They cover topics such as agricultural biology, plan science, animal science, business management and marketing, mechanical technology, natural resources, environmental science, communications, leadership and personal development.
Sheri Robbins, a senior from Chelsea, said "I've learned so much from the program and it's so hand's on."
The students also participate in FFA, a national program that teaches both leadership and agricultural skills.
"I learned a lot through FFA," Robbins said, adding she is also enrolled at Baker College in the school's veterinary tech program.
Billy Poet, a Saline High School student, said those enrolled in the program have built a new greenhouse and planted marsh grasses around a pond near Saline High School to reduce the pH content in the water caused by geese droppings that pollute the water.
He said students have learned about meat production, growing vegetables, crops, floral arrangements chicken, diary and meat production and processing as well as turf management and botany.
They also compete in a number of FFA competitions and attend the national convention each year.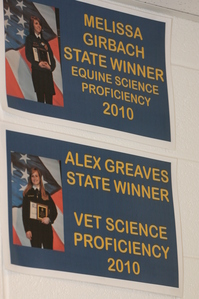 Lisa Allmendinger | AnnArbor.com
Freshman and sophomores can take agricultural biology while sophomores can take botany-plants systems. Juniors take zoology- pre-veterinary systems and seniors take either botany II or zoology II and receive hands-on experience such as starting a business or working for an established company.
The plant systems horticulture class gives students a foundation in plant nutrition needed to keep animals healthy.
According to the course guide, plant systems horticulture in a year-long class that introduces students to green industry careers such as a florist, greenhouse manager, alternative energy engineer, urban forester, sports field manager, soil conservationist, farm manager or "other careers working with and caring for crops or plants in the future."
Students learn about classification, selection, anatomy, physiology, genetics, breeding, nutrition, health, judging of plants and plant products, plant pests and "meeting human needs with plants and their importance to the Michigan economy," according to class descriptions.
They are also given an introduction to alternative energy systems such as bio-fuels, solar, wind, wave, and fuel cell technology.
Students care for plants in a hydroponic lab and a new greenhouse as well as in school landscapes, wetlands, forest and crop and sports fields.
In the Animal Systems pre-veterinary science classes, students interested in an animal industry career as a veterinarian, vet tech, horse trainer, animal groomer, pet store manager, game warden, farm manager are given a foundation in zoology studies.
Students raise broiler chicks and fish in a lab and conduct outdoors studies of the habitat of animal species in the forest, field and wetlands area of the school campus.
They also participate in Michigan FFA judging contests in areas such as horse judging, poultry, meat and dairy foods contests, and the courses are taught by longtime instructor David Mellor.
And, in February, it's expected that students will begin using the new greenhouse that they built earlier this year.
Lisa Allmendinger is a regional reporter for AnnArbor.com. She can be reached at lisaallmendinger@annarbor.com. For more Saline stories, visit our Saline page.