Posted on
Wed, Aug 15, 2012 : 11:37 a.m.
New Mexican restaurant in Saline gets liquor license approval
By Cindy Heflin
Plans for a new Mexican restaurant in Saline took a step forward this week with City Council's approval of a liquor license for Cancun Mexican Grill, Saline Patch reported.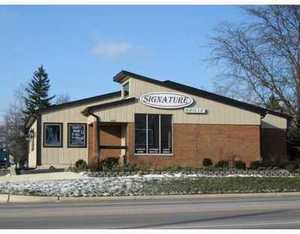 Photo courtesy of Swisher Commercial
City Council gave unanimous approval to the liquor license request Monday night, the website reported. The business also will be licensed to allow carryout of beer and wine, Patch reported.
The restaurant is taking over the 3,103-square-foot building at 405 E. Michigan Ave. just east of downtown Saline — a space most recently occupied by Signature Grill.
Restaurant owner Ismael Leon launched the first Cancun Mexican Grill in Kentucky in 1993. Since then, his business has expanded considerably, adding locations in Ohio and Michigan.
The building, which is owned by Dean Zahn Properties, has been vacant since 2009 when Signature Grill closed.