Posted on
Fri, Dec 7, 2012 : 8:17 a.m.
Oil well flares prompt false fire alarm calls in Saline area
By Cindy Heflin
Flares from oil wells drilled in Saline Township have resulted in several false alarm fire calls from residents, the Saline Post reported.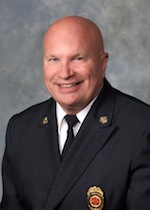 The recently drilled wells, one near Arkona and Goodrich roads and one on Braun Road near the township hall, are more visible now that the leaves have fallen off the trees, the news website reported.
Fire Chief Craig Hoeft said the Saline Area Fire Department has responded to about 10 calls that turned out to be the wells' gas flares.
Paxton Resources, which operates the wells, is putting up structures to obscure the view of the flares, The Post reported.