Posted on
Fri, Mar 8, 2013 : 6:44 p.m.
Peaceful demonstration planned outside gun show near Saline this Saturday
By Ryan J. Stanton
A group of activists says it will protest outside the Huron Gun Collectors Inc.'s gun show this Saturday near Saline.
Members of the Ann Arbor-based Interfaith Council for Peace and Justice and other concerned citizens are rallying under the name Voices for the Prevention of Gun Violence.
Representatives from the group say it wants to see an end to gun violence in the United States, and reference the more than 30,000 gun-related deaths that occur each year.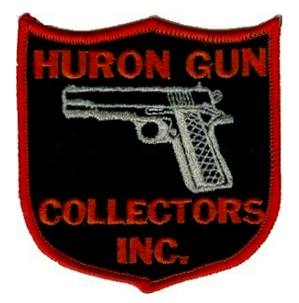 "We will not be afraid or intimidated," said
Kathy Stroud
, the group's co-chair. "Our voice is one of hope; hope that we can solve this problem of death due to gun violence. We want gun enthusiasts and gun owners to hear the voices of their neighbors that enough is enough."
The gun show takes place at the Washtenaw Farm Council Grounds, 5055 Ann Arbor-Saline Road, from 10 a.m. to noon in Lodi Township. Admission is $5.
Clarence Murdock, president of the Huron Gun Collectors and an Adrian-based gun dealer, said he's aware of the planned demonstration and he takes no offense.
"They can say whatever they want," he said. "They have the right to freedom of speech. So does everybody. Without the Second Amendment, you wouldn't have a First Amendment."
He said he's talked to the Washtenaw Farm Council and he's been assured that no demonstrators will be allowed on the actual grounds, which is private property.
"That's their call, not ours," he said.
Demonstrators are expected to wear green and hand out green ribbons as "a sign of life and an end to gun violence," organizers stated in a news release.
The group is calling on Congress to restrict the sale of high-capacity weapons and ammunition magazines, ensure background checks on all gun purchasers, and make gun trafficking a federal crime. It also supports an increase in mental health research, education and services, protection for domestic violence victims and no restrictions on national research into causes of gun violence.
Nearly six in 10 Americans want stricter gun laws in the aftermath of the Newtown shooting, with majorities favoring a nationwide ban on military-style, rapid-fire weapons and limits on gun violence depicted in video games, movies and TV shows, according to an Associated Press-GfK poll released in January. The poll showed 84 percent of adults would like to see the establishment of a federal standard for background checks for people buying guns at gun shows.
Michigan law requires background checks for anyone buying from a federally licensed firearms dealer. The same is true for handguns sold in private transactions at gun shows, but not for long guns.
In calling for universal background checks, President Barack Obama has said buyers in as many as 40 percent of firearms sales elude background scrutiny, for example through private transactions at gun shows or between acquaintances.
NRA President David Keene has said the NRA doesn't support universal background checks for firearms purchasers, pointing out that such a law in Michigan, for example, largely is ignored.
He said there will be 100 tables at Saturday's gun show, mostly professional gun dealers, including some retired police officers; and others might be selling off a family member's gun collection. He said dealers come from as far as Ohio and Indiana and all throughout Michigan.
"We run a clean show," Murdock said, adding his club donates between $5,000 and $10,000 each year for college scholarships for students and gives back to other nonprofits like the Boy Scouts.
Ryan J. Stanton covers government and politics for AnnArbor.com. Reach him at ryanstanton@annarbor.com or 734-623-2529. You also can follow him on Twitter or subscribe to AnnArbor.com's email newsletters.