Posted on
Thu, May 30, 2013 : 5:45 p.m.
Police: Woman used ex-husband's identity to rack up more than $1,300 in cellphone charges
By Kyle Feldscher
A 29-year-old Ypsilanti woman faces a two-charge warrant after using her ex-husband's identity to rack up more than $1,300 in cellphone charges without him knowing, according to a Saline police report.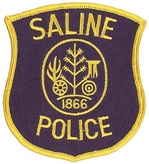 According to the report, the 45-year-old Saline man notified police on Sept. 18 that he had received a call from T-Mobile notifying him of delinquent payments on an account in his name. Despite informing the caller he had no account with T-Mobile, he was sent an invoice for an account owing $559.
The invoice showed him as the account holder and his ex-wife as an authorized user, the report stated. The Saline man told police his ex-wife had access to his Social Security number and an extensive criminal background, which kept her from having custody of the couple's child.
Saline police served a search warrant for phone records in September 2012. However, it took months for police to get the full records requested from the company, the report stated.
In January, police were notified the woman was in the Washtenaw County Jail on a parole detainer. She was interviewed at the jail on Jan. 31, according to the report. The woman requested knowing what the full balance was on the account so she could pay it off, according to the report.
The report stated the account was opened in February 2012. Investigators were contacted by T-Mobile on April 12 and were informed the outstanding balance on the account was $1,322.26.
On Tuesday, Washtenaw County prosecutors authorized charges of obtaining, possession or transfer of personal identification information with intent to commit identity theft and identity theft against the woman. Both charges carry a maximum sentence of five years in prison and a $25,000 fine.
Investigators have not signed the warrant and the woman is yet to be arraigned on the charges, according to the report.
Kyle Feldscher covers cops and courts for AnnArbor.com. He can be reached at kylefeldscher@annarbor.com or you can follow him on Twitter.