Posted on
Tue, Feb 28, 2012 : 11:11 p.m.
Saline schools approve resolution for state treasury department loan
By Danielle Arndt
Saline Area Schools Board of Education on Tuesday approved a resolution to borrow money from a state program created to help schools during periods of low cash flow.
According to the Michigan Department of Treasury, the State Aid Note Program is a "streamlined loan program to finance short-term operational cash flow needs for traditional public schools."
The Michigan Finance Authority facilitates the process by "pooling the loans, soliciting bids and obtaining the highest possible short-term rating," resulting in competitive interest rates, the website says.
Saline Interim Finance Director Janice Warner said there are two loan periods for schools, one in the spring and summer.
She identified Saline's low points as April, May and June of this year. Last year, SAS borrowed $1.5 million at an interest rate of 1.46 percent. She said the interest rates for 2012 are still out for bid.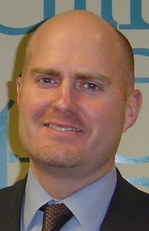 Superintendent
Scot Graden
said borrowing money from the treasury department's program has been a standard practice of Saline's for the past four years. But in 2010, the district did not need to follow through with the loan, he said.
Trustee David Zimmer asked why earlier this month Warner had projected Saline would retain a fund balance of about $1.16 million as of June 30, and now board members hear there is a $1.9-million shortfall and they need to borrow money.
Warner said there is a difference between a school district's fund balance and its cash on hand.
"The timing of revenue coming in doesn't always match when expenses need to go out," she said, explaining it depends on when schools receive their state aid payments and their individual payroll schedules.
She said even when the district was doing well financially with a fund balance amounting to 5 percent of its general fund expenditures, it still had to borrow money, usually a couple million dollars.
"What would need to change so we don't have to do this practice (of borrowing from the state?)" asked Trustee Todd Carter.
Saline's 26 pay-periods calendar can be a problem, Graden said. Warner added there are two times annually that the district has three payroll payments a month, which depletes its cash on hand.
Graden said the only real solution would be to hold paychecks or to have the state and school districts operate on the same calendar. Currently, most school districts operate on a July to June fiscal year, while the state's fiscal year runs from October to September.
Trustee David Holden said Saline school officials and community members should lobby local legislators to get the state to give schools their funds when they need them.
"Why would they short us and then (create) this program so we have to loan them?" he said. "It almost seems like they're skimming off the top from us a bit."
Staff reporter Danielle Arndt covers K-12 education for AnnArbor.com. Follow her on Twitter @DanielleArndt or email her at daniellearndt@annarbor.com.