Posted on
Sun, Jan 8, 2012 : 9:48 a.m.
Saline Area Historical Society readies for its 25th annual Antique Show at a new location
By Lisa Allmendinger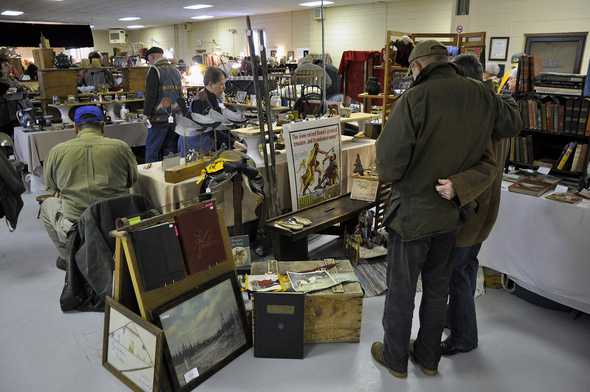 Courtesy photo by Bob Lane | For AnnArbor.com

When the Saline Area Historical Society holds its annual antique show later this month, there will be more space for vendors and visitors alike, thanks to a new location.
The Jan. 21 show will take place at Liberty School at 7265 N. Ann Arbor St., where the farmers' market also is held from 9 a.m.-noon. In the past, the show has been held at the Washtenaw Farm Council Grounds.
"There's more room, it's warmer and there will be larger booth space. We think it will be a good venue for us," said Dean Greb, president of the historical society.
"Plus, we're hoping to gain some synergy from the farmers' market," he said.
The antique show runs from 9 a.m.-4 p.m. Admission is $3 and parking is free.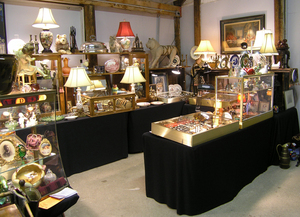 Courtesy photo by Bob Lane | For AnnArbor.com
This is the historical society's biggest fundraiser of the year and profits from the 25th annual show will be used to support the museum and society events throughout the year, Greb said.
Some of the profits are also used to support a variety of exhibits at the Rentschler Farm Museum and the Saline Rail Depot Museum, both of which are maintained by the historical society.
A wide variety of quality antiques will be for sale, such as American furniture, folk art, postcards, quilts, tableware, kitchenware, pottery, linens, books and jewelry, said Linda Greb, co-chairman of the show.
Janet Swoop, cochairman of the show, said because of the larger space, there will be more furniture dealers and new this year will be vintage clothing.
"There will be jewelry, books for adults and children, pottery, tools, duck decoys, linens and the historical society will have a booth," she said. Plus, there will be some Victorian stuff and primitives.
"There will be an all-around good variety," she said, and Saline Girl Scout Troop 648 will sell lunch as it has in the past, Swope said.
"Come for the antiques, support the society. It's a nice get-away in the middle of winter," Linda Greb said.
Lisa Allmendinger is the regional reporter for AnnArbor.com. She can be reached at lisaallmendinger@annarbor.com. For more Saline stories, visit our Saline page.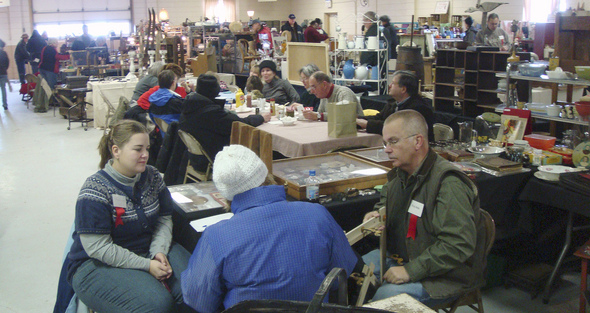 Courtesy photo by Bob Lane | For AnnArbor.com