with poll:

District reconsidering club fees after student says they're hurting participation

Posted on Wed, May 23, 2012 : 5:59 a.m.
Saline administrators are reviewing a decision to charge high schoolers $40 to join a school club, after one student said membership is down in a group thats focus is to curb drug and alcohol use and other dangerous behaviors among teens.
Senior Julie Soissen approached the Saline Board of Education in April to ask that the club fee for members of Students Against Destructive Decisions be waived. She reported participation in the club has dropped from 120 students to 32 since the district implemented the fee.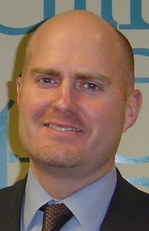 Soissen said this is because students are being forced to choose between participating in athletics and participating in clubs.
The $40 is a one-time, annual fee that allows students to participate in an unlimited number of clubs. The fee for middle schoolers is $20. Athletes similarly pay one-time fees of $200 at the middle school and $250 at the high school to participate in sports.
Soissen said SADD provides more than 250 hours of volunteer service within the district, performing anti-bullying, harassment and peer resistance skits at the elementary schools; organizing the 24-hour relay; participating in the holiday parade; helping at the fire department's open house; selling cider with the Lions Club and organizing a Nerf tag event with Harvest Elementary pupils, among other things.
Soissen said the entire district and community at large benefit from SADD's outreach and efforts to prevent kids from making unhealthy, unsafe decisions, such as engaging in violence, committing suicide, participating in underage drinking or substance abuse and driving while impaired or in a risky manner.
SADD also is a self-sufficient club that supports itself via the fundraisers it conducts throughout the year, she said, adding other clubs such as the Special Olympics, FFA, Link Crew and DECA are exempt from the fees. SADD would like to be added to the list, she said.
Saline Superintendent Scot Graden said at Tuesday's Board of Education meeting that these exempt organizations are considered "co-curricular" because often they supplement students' education or students receive a grade or class credit for participating. Other groups similar to SADD, such as Student Council and National Honor Society, however, have the fee requirements and are deemed "extracurricular."
So Graden said there are essentially four options: 1) do nothing; 2) grant SADD's request for exemption; 3) look at creating a third category for service clubs and waiving any group that fits the label; or 4) remove the fee for all clubs.
Graden said part of the reason the fees were put into place was to help offset the costs of the faculty advisers for these groups.
"It makes good sense that the people consuming the resources help fund the resources," said Board Trustee Todd Carter. "But if clubs are doing a benefit to the schools... maybe it should be made where they're covered."
In 2010-11, the club fees generated about $20,000 for the general fund. The projected revenue for 2011-12 is $22,000, Graden said.
Trustee David Zimmer, who served on an initial committee as a concerned citizen when the fees were being discussed, said part of the committee's decision to support club fees was to "increase the level of fairness between sports and clubs." He said the committee projected Saline would see about $50,000 in revenue. Since the actual numbers are less than half of the original estimate, he is concerned perhaps participation rates have decreased across the board.
Graden said overall participation has not declined in the past two years, but he will check back further for comparison.
Board President Lisa Slawson said a decision on administering the fees is really outside of the board's purview as policy makers and should be the superintendent's decision.
Graden said he is going to follow up with some more research and ultimately will bring his decision back to the board as part of the budget he recommends for 2012-13. The budget presentation is scheduled for June 12.
Only a handful of other districts in Washtenaw County, such as Manchester and Whitmore Lake, charge participation fees for after-school clubs and organizations. Manchester requires $15 per middle schooler, per year and $25 per high schooler, per year.
Staff reporter Danielle Arndt covers K-12 education for AnnArbor.com. Follow her on Twitter @DanielleArndt or email her at daniellearndt@annarbor.com.