Posted on
Sun, Oct 17, 2010 : 12:30 p.m.
Saline Art Walk brings artists' studios downtown
By Tara Cavanaugh
Angela Cesere | AnnArbor.com
If you've ever wondered how an artist makes a scene look particularly lifelike or captures a certain quality of light or how the potter makes a bowl so smooth, you'll get a chance to see these and other techniques next weekend.
Artists participating the Saline Art Walk on Oct. 22—24 will show off not just their art but how they create it.
The Saline Art Walk is part of the county-wide Art Walk sponsored by the Arts Alliance. Saline held its own Art Walk for the first time last year.
Linda Klenczar, an artist who is helping organize the event, said that the Art Walk usually allows people to walk through artists' studios. In Saline, the artists' studios are too spread out to make that an easy journey, so Saline's Art Walk allows the artists to bring their studios downtown.
There will be a variety of artists at Stone Arch Arts and Events Center (formerly the United Methodist Church). Klenczar said artists from the Saline Plein Air Painters will paint with oil, acrylic, ink, water color and pastels. Cindy Baxter will show how she digitally alters and paints on photographs, and Kat Campau will use her sewing machine to create art with fiber.
At Two Twelve Arts Center, artists from the Saline Potters Guild will showcase their work and do demonstrations.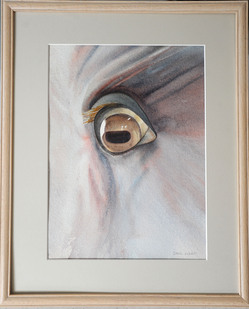 Angela Cesere | AnnArbor.com
Sharon Graf-Horning is the pottery studio manager at Two Twelve Arts Center. She formed the Saline Potters Guild this summer. The group has only had a few meetings, but it already has 16 members. Seven artists will be working on big and small pieces in the studio at Two Twelve Arts Center during the art walk.
"I hope to have some (visitors), by looking at the pieces on display, say, 'well gosh maybe I could make that Christmas plate,'" Graf-Horning said.
Carol Evert is a local artist who will show her watercolor paintings during the Saline Art Walk.
"Watercolor is very interesting. A lot of people think it's simple, but it's a complicated medium. We don't paint white. We can't fix mistakes," she said.
Evert, a retiree, is also a graduate student at Eastern Michigan University and is taking a class in watercolor. She's looking forward to seeing the variety of artists participating in Art Walk.
"There's so much art and so many creative people in the surrounding area in Ann Arbor. I hope it gives people a chance to see what's really going on."
Art walk visitors will also be able to purchase art. "We have all prices of artwork," Klenczar said, "from postcards and greeting cards up to fine art pieces in various media."
Other venues are also taking part in Saline's Art Walk. Charlene and Taylor Jacobsen will show and demonstrate their work with a variety of media at their studio, Saline Mills Studio, and Saline Picture Frame will show Janice Martin's paintings of Italy.
The Saline Art Walk runs from 5-8 on Friday, Oct. 22, 12-5 on Saturday, and 12-5 on Sunday. A reception with beverages and food will be held on Friday from 5-8 at Stone Arch Arts and Events Center.
Tara Cavanaugh is a freelance reporter for AnnArbor.com. To read more stories about Saline, visit our Saline page.