Posted on
Wed, Mar 28, 2012 : 5:57 a.m.
Saline becomes 4th Washtenaw County school district to switch to 6-year terms
By Danielle Arndt
Saline Area Schools Board of Education voted 5-2 in favor of switching to six-year board terms Tuesday, after spirited discussion.
The vote divided the board down a line of experience, with newly elected members David Zimmer and David Holden opposing the motion.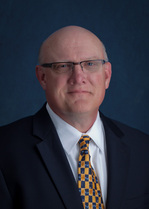 Zimmer and Holden took office in January after winning the November election. Both expressed a concern about bringing the term length topic forward as an action item on Tuesday's agenda without more of a concerted effort to engage the public.
Holden made a motion at the beginning of Tuesday's meeting to move the resolution from an action item to a discussion item. The motion was seconded but after the majority of board members said they were comfortable proceeding as planned, Holden withdrew his motion.
He summarized the decision before the board as a vote of "continuity" vs. "accountability," "maintaining the status quo" vs. "upholding the right of the voting public."
Zimmer expanded on Holden's position, stating, with six-year board terms, members are more likely to resign halfway through and the public would have no say in who is appointed to carry out the remainder of the term.
Zimmer presented four guiding principles for his stance on the term length issue at the start of Tuesday's meeting. They were: responsiveness, accountability, balance and engagement. He said as the board is faced with difficult budgetary decisions in the coming months, he promises to weigh each of those principles prior to casting his vote.
A six-year term changes the board's cycle from 2-2-2-1 to 2-3-2, with two trustees up for re-election one year, followed by three the next year and two the final year.
If the board had voted to continue with a four-year term, its election cycle would have switched to 4-3, due to a new school board election law passed by the Michigan Legislature in late 2011.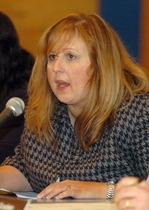 Vice President
Chuck Lesch
is in favor of the continuity the new term length creates.
"As the second longest serving person on the board currently, I was … somewhat naive and thought, 'How hard can it be? It's the school board,'" he said. "But it's an incredibly complex position we serve in. I'm just about to the point where I understand everything. My thought is continuity is something we need on the board, especially in the trying times we are in right now."
President Lisa Slawson said she hates how politics have started to become an issue for the board.
"Once we let this become a partisan board … I would think that would be a very bad idea. I think that is … going down a very slippery slope," she said.
A few members of the audience vigorously applauded Slawson's statements.
Dawn Ducca, a parent, spoke about the board's "bickering back and forth" during the public comment period at the end of the meeting.
"I want to encourage everybody to remember why we are here. It is for the kids," she said. "(The bickering) is not good for the district. It's not good for the board. And who is stuck in the middle? Our kids. So please, let's get back to what we're here for."
Saline is now the fourth district in Washtenaw County to approve six-year terms. Lincoln, Milan and Chelsea previously voted in favor of the switch. Manchester and Ann Arbor will remain at four-year terms.
Under the new six-year term, Slawson and Lesch will be up for re-election in 2018 rather than 2016. Trustees Amy Cattell and Craig Hoeft will have their terms extended by one year and be up for re-election in 2014 (rather than 2013).
The state no longer permits school boards to have elections during in odd-numbered years.
Zimmer and Holden, both of whom would have been up for re-election in 2015, will be up for re-election in 2016.
Staff reporter Danielle Arndt covers K-12 education for AnnArbor.com. Follow her on Twitter @DanielleArndt or email her at daniellearndt@annarbor.com.