Posted on
Tue, Mar 20, 2012 : 4:07 p.m.
Saline calls special school board meeting Tuesday to talk union negotiations
By Danielle Arndt
Saline Area Schools will conduct a special meeting at 5:30 p.m. Tuesday at Liberty School to discuss collective bargaining, said Superintendent Scot Graden.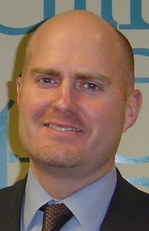 The board will enter immediately into closed session to talk about the ongoing contract negotiations with the district's three unions. The union contracts all expire June 30.
Graden said the talk Tuesday will be a continuation from the March 13 board meeting when trustees also entered into closed session to discuss the contracts.
He said no action is expected to be taken Tuesday.
Previous AnnArbor.com coverage: Saline Area Schools to renegotiate collective bargaining agreements.
Staff reporter Danielle Arndt covers K-12 education for AnnArbor.com. Follow her on Twitter @DanielleArndt or email her at daniellearndt@annarbor.com.