Posted on
Fri, May 11, 2012 : 5:57 a.m.
Saline City Council looks for ways to close $593,000 budget gap
By Lisa Allmendinger
Although a 15.53 city operational millage won't be set by the Saline City Council until next month, at this point it looks like there won't be a tax increase for city residents - for this year, anyway.
The City Council has held numerous budget sessions to try to close a large gap between draft expenses and projected income in what Mayor Gretchen Driskell said, "is probably one of the worst budgets in my 14 years."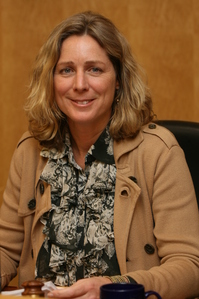 Lisa Allmendinger | AnnArbor.com
In its most recent budget session this week, the City Council mulled a draft $9.437 million operational budget, which has projected revenues of $8.844 million.
In addition to using fund balance, among the gap-closing measures are having employees contribute 3 percent to their retirement costs; possibly not filling four open Department of Public Works' positions; and possible changes to the command structure of the city's police department, which might result in the elimination of the currently vacant deputy chief's position.
The city also is talking with the Saline Area Schools for possible ways to reduce costs and collaborate on services.
With a new police chief search under way, Driskell said the deputy chief position, which is currently vacant, may not be filled. She said the police department structure will be a decision made by the new chief of police.
A 3 percent contribution by all employees to retirement accounts would save the city about $58,000. However, non-union and union staff members are already paying different amounts of deductibles and costs for their health care because of contract expiration dates.
Placing more financial burdens on its employees is something that's troubling to council members, who are at the same time faced with hard choices when it comes to cutting costs.
City Manager Todd Campbell plans to talk to the police union about reopening its contract, which expires in 2013, and he is set to begin negotiations with the Teamsters Union, which represents recreation department and DPW employees.
Although the city's millage rate has remained steady since 2006, tax revenues have continued to drop. In FY 2009, there was a 2.8 percent decrease, and in FY 2010, there was a 4.85 percent decrease. In FY 2011, there was a 9.11 percent decrease and in FY 2012, another 5.79 decrease. The more dramatic drop in the past two years is mostly because of devaluation of property values for both residential and commercial properties.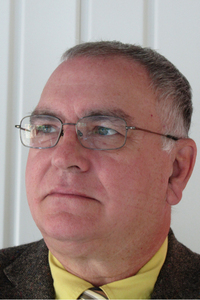 However, Catherine Schull, the city's assessor, said in a memo to the City Council that "it is estimated that residential properties will increase in taxable value by approximately 2 percent in FY 13."
In addition, additional revenue is expected because of new construction, and she's estimating an additional $100,000 to $125,000 increase in city taxes because of these two factors.
Plus, the city has a few tax large abatements totaling about 27.5 million in taxable value, which are due to expire this year, which will result in an increase of about $107,000 to the city in revenues.
So, there is some good news, but, commercial and industrial property taxes are expected to decline by between 5 percent and 6 percent, Schull said, resulting in losses of between $70,000 and $100,000.
In total, the assessor estimates about $222,000-$295,000 in positive impacts and about $115,000 to $160,000 in negative impacts.
However, the city is also looking at several important capital improvement projects for this fiscal year, including a new roof for its Department of Public Works building at an estimated cost of $650,000 and storm sewer work with a price tag of about $300,000. The current plan is to bond for $950,000 to cover the improvements.
Adding to the city's debt is something that does not appeal to Council Member Jim Roth, who would rather see the city raise taxes to pay for what's needed than to add to its current debt.
Roth said he doesn't want to "kick the can down the road."
Driskell said the City Council is trying to be conservative in its approach and projections and "use the worst case scenario," for this budget while hoping that property values will stabilize.
Looking further, the City Council also is looking at a special assessment for fire protection in FY2014. The city's $322,000 share of the Saline Area Fire Department costs have historically been paid out of the general fund budget. Should the city decide to take these costs out of the general fund and make them a special assessment, it would mean a tax increase for residents of about 1 mill when costs for the fire hydrants are added.
The City Council has set a June 4 public hearing for the budget, and there will be a budget presentation prior to the vote.
Lisa Allmendinger is a regional reporter for AnnArbor.com. She can be reached at lisaallmendinger@annarbor.com. For more Saline stories, visit our Saline page.