Posted on
Sun, Nov 6, 2011 : 1:10 p.m.
Saline Craft Show to celebrate 25th year, benefits Saline Area Schools
By Lisa Allmendinger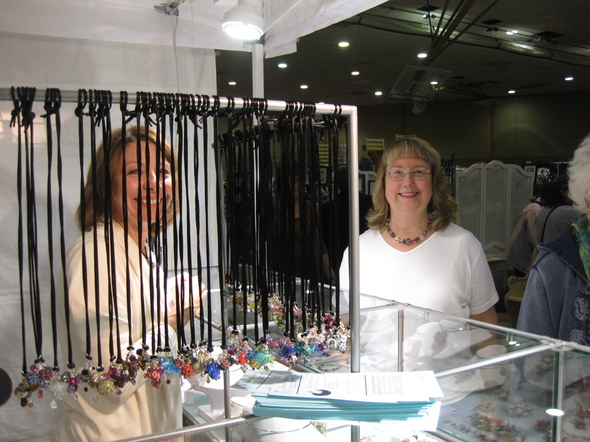 Courtesy of Saline Craft Show
Nearly 250 craft people - traveling from 14 states and 155 Michigan cities - will help celebrate the 25th anniversary of the
Saline Craft Show
this year, which benefits organizations within the Saline Area Schools.
"The event is rated as one of the top 10 shows in Michigan," said Cheryl Hoeft, the event's organizer. There will be nearly 50 new vendors this year, she added.
This year's show, held inside Saline Middle School, is from 8 a.m. to 3:30 p.m. Nov. 12.
"The Saline Craft Show is a great community event involving 10,000 people," said Brian Puffer, director of Saline Community Education. "It goes off without a hitch every year because of the involvement of the numerous school groups working the show and all of the hard work put into the show by Cheryl Hoeft, the organizer."
Among the types of arts and crafts for sale will be decorative painting, stoneware, rugs, birdhouses, holiday decorating ideas, ceramics, calligraphy and clothing.
All of these products are designed, made and displayed by the individual crafters, Hoeft said, and all of the artists will be present and available to customize and personalize their work.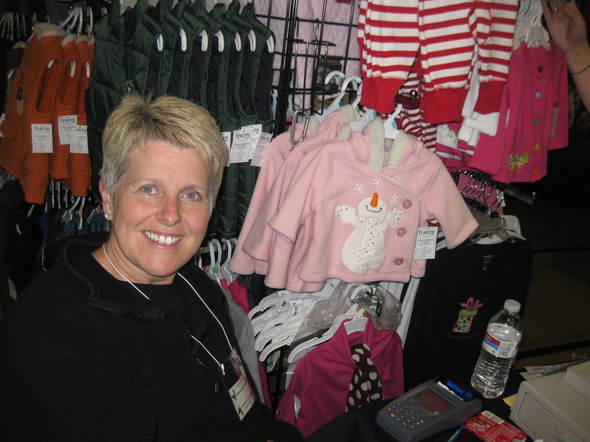 Courtesy of Saline Craft Show
Students in various organizations at Saline High School will be present at a concession stand, bake sale and other activities, Hoeft said.
The youth groups involved "have the opportunity to promote citizenship, practice life skills and leadership, as well as earn money for organized school events," according to show information.
Among the youth groups that will benefit from the show are several sports teams, the Foundation of Saline Area Schools, choral groups and para-professionals.
"The November craft show is a great win-win for the school district and community," said Scot Graden, Saline superintendent of schools. "The event is an excellent fundraiser for numerous school groups, and it generates a significant amount of revenue for local businesses."
"Traditionally, the day is among the busiest of the year for downtown shops and restaurants," he said.
Midwest crafters from Michigan, Illinois, Indiana, Minnesota, Ohio and Wisconsin, as well as those from Florida, Georgia, Kentucky, New York and Pennsylvania, will sell their work.
Saline resident Mary Ann Sweet and her daughter, Dawn Aubuchon, are frequent attendees.
"Mom and I go every year together, and I really enjoy the time we get to spend together," Dawn Aubuchon said in a news release. "The vendors that are chosen are awesome."
"We have our favorite booths that we look forward to visiting every year. My mom and I have great fun selecting and 'sneaking' Christmas gifts for each other and the rest of the family," she said.
The Saline High Craft Show is a juried craft show "to ensure show visitors and shoppers of receiving the highest quality, one-of-a-kind and limited edition work to benefit both our customers and school community," according to information about the show.
Admission is $3. The show takes place at 7190 N. Maple Road. Parking is free.
Organizers ask people to leave their stollers at home, and there is also a free shuttle bus providing transportation from ACH, designated local businesses and schools to the show.
Lisa Allmendinger is a regional reporter for AnnArbor.com. She can be reached at lisaallmendinger@annarbor.com. For more Saline stories, visit our Saline page.