Posted on
Tue, Jan 25, 2011 : 3 p.m.
Saline's odds are now 1 in 3 in Winterfest's snowman building championship
By Lisa Allmendinger
The Snowman Building Championship of the Free World has lost a competitor.
Art Trapp, Saline downtown development director, said Sault Ste Marie has rescheduled its winter festival and has dropped out of the four-city competition, which will be part of this weekend's Saline Winterfest.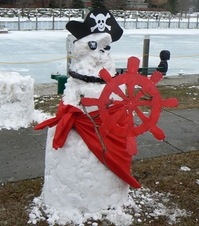 The snowman building event will take place Saturday from 1-3 p.m. on Henne Field during Saline's 2011. Snowman builders are still needed.
Saline will now compete against the cities of Zeeland and St. Clair for the title.
The object is to see who can build the most 4-foot-tall snowmen in a two-hour period with 50 people, Trapp said. Builders can compete in a 15-minute segment or in multiple 15-minute segments as individual energy levels permit, he said in a press release.
Competitors can get a group together or he will pair people up. Register with Trapp at atrapp@cityofsaline.org or call him at 734-604-0051.
Lisa Allmendinger is a reporter for AnnArbor.com. She can be reached at lisaallmendinger@annarbor.com. For more Saline stories, visit our Saline page.