Saline police seeking to identify owners of confiscated bikes
Posted on Fri, Mar 8, 2013 : 6:30 p.m.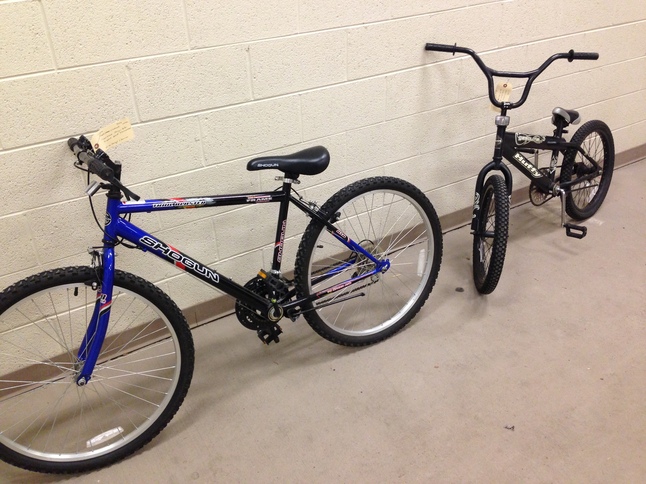 Kyle Feldscher | AnnArbor.com
Saline police are looking for the owners of two bikes found near the UAW Local 892 last weekend after attempting to follow footprints that led away from the area.
According to a Saline police report, officers were on patrol at 2:40 a.m. Saturday in the 700 block of Woodland Drive investigating a report of suspicious people in the area. Officers found footprints in the area but were unable to locate any individuals.
After losing track of the footprints, police went back to the area where they seemed to originate, near the UAW hall, 601 E. Woodland Drive. There they found two bikes.
Police did not specify if they believe the bikes were stolen.
"We're just looking to identify the owners," Detective Don Lupi said.
The bikes are a black freestyle action series and a Trailblazer Shogun that is black, blue, red and white in color.
Anyone with information on these bikes is encouraged to call Lupi at 734-429-7911 or email him at dlupi@city-saline.org.