Posted on
Wed, Apr 25, 2012 : 5:59 a.m.
Saline school board members look more closely at discretionary spending
By Danielle Arndt
Previous coverage: Saline freezes school board spending after 1 trustee spends $1,015
Saline Area Schools Trustee David Zimmer, whose spending came under fire earlier this month, was not the school board member who spent the most money this fiscal year on training courses, a report from Superintendent Scot Graden shows.
The expense report was generated and distributed to Saline board members at the request of Trustee David Holden. It outlines the Board of Education's spending habits throughout the past five years.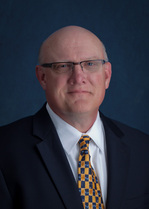 Holden requested the information 27 hours prior to an April 10 board meeting, after President
Lisa Slawson
added an item to the agenda asking members to consider freezing their discretionary spending as a gesture to unions.
The district currently is in the middle of negotiations with its three collective bargaining units, the Saline Education Association, Saline Area Schools Administrators Association and the Saline Education Support Personnel. All three contracts will expire in June.
"I wanted some perspective," Holden said of asking for a spending history. "I wanted to know what had been the norm prior to making a judgment."
According to Graden's report, to date, the board has spent $4,099.98 on Michigan Association of School Board training sessions and related expenses for the 2011-12 academic year, which began in July.
Of that amount, $1,758.02 can be attributed to Trustee Todd Carter, $1,026.70 to Slawson and $940 to Zimmer.
For comparison, the board spent $2,068.23 in 2010-11, $1,552.84 in 2009-10, $5,163.50 in 2008-09 and $2,955 in 2007-08.
At the April 10 meeting, Zimmer came under fire for his use of discretionary funds since taking office in January.
Holden said in an email Tuesday to AnnArbor.com that unfortunately, time constraints prevented his request for data from being fulfilled, and Slawson presented only a partial spending report from January-on to the board.
"This left the impression that Trustee David Zimmer had excessive expenses, acted in a fiscally irresponsible manner and was setting a precedent," Holden wrote. "Now with a five-year history we can conclude that the claims against Zimmer were baseless in fact."
Holden said the record needed to be set straight after the last board meeting. He said Zimmer should be commended for completing his Level 1 MASB training classes in such an efficient fashion.
"I don't think (his spending) was characterized as frivolous, but that if you take the rate of his spending, it was an increased rate," Slawson said in defense.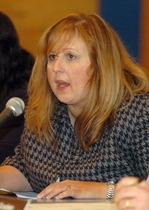 Throughout the course of five years, from 2007 to the present, the board has spent about $15,850 in discretionary funds.
Slawson accounted for 28 percent or $4,429.28 of those funds during her two terms on the board. She also is currently the longest-serving member on Saline's Board of Education.
Slawson said she "cannot thank the district enough" for giving her the opportunity to take the courses she has and to learn more about serving in education. Slawson recently was recognized as a "master board member," the fourth of seven levels a school trustee can achieve through the MASB.
"I hope I have benefited the community through my learning and service on the board," she said.
"I think it's sad that people felt it was a personal attack on Mr. Zimmer," she added of the last board meeting. "The original gesture to the staff has been lost."
Slawson said her intent in making the motion was to show unions that the board is willing to make concessions, too, and believes in shared sacrifice.
"It should have been a non-issue."
But Holden said, in the scheme of things, what the board spends on training, mileage and other miscellaneous items is trivial.
"It is unfortunate that the April 10 meeting degraded to the point where a trustee's integrity was brought into question," he said. "It is time for the board to stop tripping over dollars to pick up pennies, and to focus on resolving the district's structural budget deficit and securing the educational future of our children."
He added if the board had slowed down and looked at the data ahead of time, the April 10 "brouhaha" never would have happened.
Staff reporter Danielle Arndt covers K-12 education for AnnArbor.com. Follow her on Twitter @DanielleArndt or email her at daniellearndt@annarbor.com.