Posted on
Wed, Nov 24, 2010 : 12:54 p.m.
Saline schools will ask voters to pass revamped school bond in special election in February
By Kyle Feldscher
Saline Area Schools plans to ask voters in February to pass a revamped and reduced version of a bond that voters rejected in the August primary.
The bond would add $22 million in new debt to the current $124 million bond by extending repayment from 2025 to 2031. In August, the district was looking to add $28 million to the bond, but the proposal was defeated by 154 votes.
On Tuesday, the school board voted unanimously to put the scaled-back bond on the ballot.
Superintendent Scot Graden said about 85 percent of the bond would be used for building and site improvements in the district and 15 percent for technology and busing. He said many of the projects the money would fund are similar to those included in the failed August plan, but are scaled back.
"The scope of the projects for the buildings were adjusted," Graden said. "The goal is to think proactively about where buildings are at and being efficient in terms of use. We're not necessarily going some of the things we wanted to do."
Homeowners in the Saline school district are paying taxes on the current bond — which began in 2000 — until 2025. The bond now costs the owner of a $200,000 home with a taxable value of $100,000 about $700. The 7-mill rate would continue if the bond is extended.
The vote on the proposal will take place on Feb. 22 during a special election. The election is estimated to cost $15,000.
Graden said one of the projects the district scaled back is upgrading metal roofs at many of the district's schools. He said the district will be looking for more targeted projects, which will be presented to the public at community forums in January.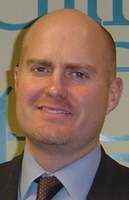 New bus purchases are included in the proposal. Graden said the district would set aside about $1 million of the bond for 14 new buses, which would be phased in over three to four years.
The school district conducted research after the August vote to see why the bond failed and learned the proposal didn't have enough specifics for voters, Graden said. The campaign mostly focused on how the district could save on low-interest federal loans that were available until Sept. 30.
In addition, the district emphasized the low cost of goods and services during the current economic climate, which means it can do certain projects when prices are at an "all-time low," he said.
Graden said the district didn't provide enough information to help voters see how the proposal would impact them. He said the district would work to make sure families know how the bond could benefit their children.
"The discussion needed to be more specific about what it would mean for their child and their buildings," he said.
Kyle Feldscher covers K-12 education for AnnArbor.com. He can be reached at kylefeldscher@annarbor.com.