Posted on
Fri, Nov 4, 2011 : 1:32 p.m.
Saline's Fifth Corner Teen Center site of e-waste recycling event Saturday
By Lisa Allmendinger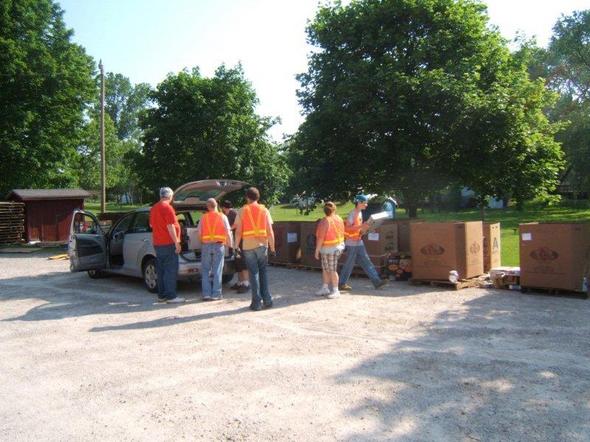 Courtesy photo
The Fifth Corner,
Saline
's teen center, will host its second electronic waste recycle day Saturday in conjunction with the city's Environmental Commission.
The free e-waste recycling day is open to everyone in the county and takes place between 9 a.m. and 4 p.m. at 211 Willis Road at the corner of South Ann Arbor Street. just outside of the downtown.
About 28,000 pounds of ewaste was collected and recycled following the first event held in June, said David Rhoads, a Saline city councilman.
He said the board of the teen center is expecting twice as many pounds of e-waste at Saturday's event.
Old or nonfunctioning TVs, computers, keyboards, monitors, laptops, printers, fax/scanners, DVD players, stereos, VCR's, video games, consoles, peripherals, mice, PDAs or cellphones, computer parts and phones are among the items that will be accepted.
What won't be accepted, according to Marsha Belaire, the public relations representative from the Environmental Commission, are: typewriters, terminals, toaster ovens, hair dryers, curling irons, cash registers, UPS batteries, copiers or electronic tools.
A third electronics recycling event is planned for April 28.
For more Saline stories, visit our Saline page.