Vandals spray-paint obscenities on homes near Saline
Posted on Mon, Aug 20, 2012 : 11:10 a.m.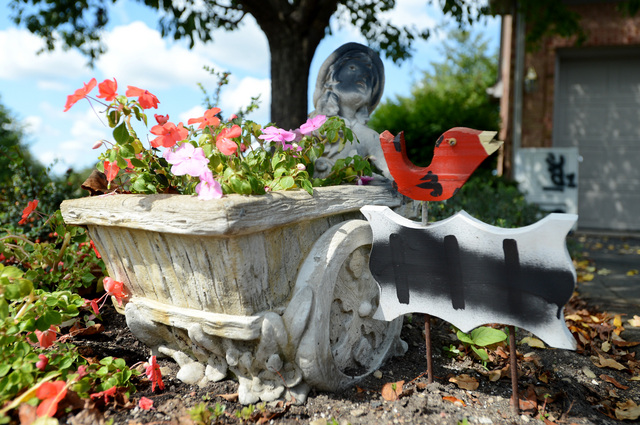 Melanie Maxwell | AnnArbor.com
Updated story: Vulgar graffiti on homes shocks neighborhood
Residents of a neighborhood north of Saline woke up Saturday to a nasty surprise. Someone had spray-painted their homes and driveways with obscenities.
Residents of four homes on Windmill Way, Stoneridge Drive and Brookview Drive in Lodi Township reported Saturday someone had written sexual obscenities and racial messages on their homes and driveways with black and white spray paint, Washtenaw County sheriff's deputies said. One car also was painted, deputies said.
Many of the messages were derogatory references to women. They also included the slogans "black power" and "end slavery."
Washtenaw County sheriff's Sgt. Geoff Fox said nothing appears to link the victims other than that they live in the same neighborhood. Police have no suspects.
"It's something we need the community's help on," he said.
Anyone with information is asked to call the sheriff's department confidential tip line at (734) 973-7711 or 1-800-SPEAK UP.
Cindy Heflin is associate news director for AnnArbor.com. Contact here at cindyheflin@annarbor.com or 734-623-2572 or follow her on Twitter.