Saline's Summerfest serves up two days of summer fun for all ages
Posted on Sun, Jul 24, 2011 : 2:05 p.m.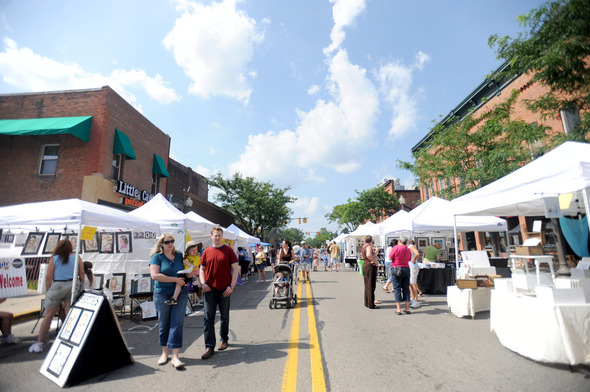 Angela J. Cesere | AnnArbor.com

Watermelon eating (and seed-spitting) contests, egg tossing and tricycle racing for children and adults.

A full slate of musical and dance performances, a beer and wine tent, cars, remote car racing, and a teen block party.

Put it all together and these are just a few of the events planned for this year's Saline Summerfest, Aug. 5-6, which takes place throughout the city and where about 15 community groups will come together to offer visitors two days of fun.

Art Trapp, the city's downtown development director said there would be "all-you-can-eat pancakes at the fire house, which includes takeout for $5, a Wheel of Fortune game, and beginner's blackjack, the list goes on."

Summerfest includes the opportunity to get some exercise by participating in a 5-K Run or playing in a volleyball tournament, then a chance to eat.

Trapp said beginning about 11:30 a.m., chicken dinners will be available. The event expects to offer 1,000 dinners in all.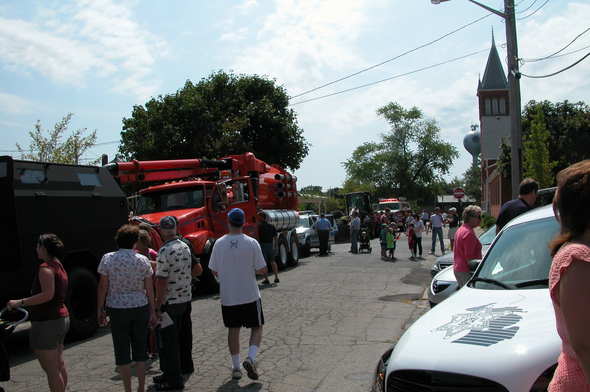 Courtesy photo | For AnnArbor.com
"The first year, there were 300 and they were gone in three hours; the next years we did 500 dinner and they sold out, too," he said.
Visitors can shop, learn about nonprofit groups and see remote-control car racing.
The vendor area is full, Trapp said, with 38 vendors already signed up and in the non-vendor section, there are eight groups registered.
Helen Martin is the contact for the Saline Downtown Merchants, and she's looking for volunteers for the vendor portion of festival. Two volunteers are needed for Aug. 5 from 11:30 a.m. to 2 p.m., and three volunteers for the 2 to 4:30 p.m. shift.
In addition, on Aug. 6, two volunteers are needed from 8 to 9:30 a.m. and three from 8 to 10 p.m. There is no heavy lifted required. Contact Martin at 734-678-8328 to volunteer.
The Saline Area Historical Society will offer narrated trolley tours, which begin at the corner of Michigan and South Ann Arbor streets and which will focus on a few special sites around the city — including the former Schuyler Mill, Henry Ford's small factory known today as Wellers, organizers said.
Holy Faith Church will sponsor a free youth fishing contest at Mill Pond Park for children ages 14 and younger and the young anglers will be divided into three age groups. There is no entry fee, sign-up begins at 7:30 a.m. Saturday and fishing begins at 8 a.m. and lasts until 10 a.m.
For a complete list of activities, prices and times, click here.