Posted on
Wed, Feb 10, 2010 : 6 a.m.
School closings: Washtenaw County districts to be off Wednesday
By AnnArbor.com Staff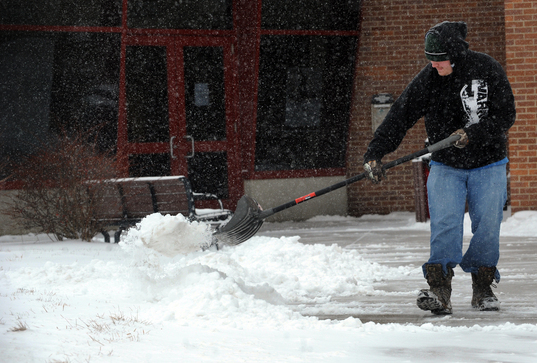 Melanie Maxwell | AnnArbor.com
It's no surprise: Today will be a snow day for Washtenaw County students.
That includes all 10 of the county's traditional school districts and now Eastern Michigan University, which announced plans to close today at about 6 a.m.
By about 10 p.m. Tuesday, most local schools - including private and charter schools - were making the decision to call off classes.
Transportation officials in the Ann Arbor district originally said they planned to check the roadways at 3 a.m. before making a decision. But shortly after 10 p.m., they said today will indeed be a snow day.
At Washtenaw Community College, classes after 5 p.m. Tuesday were canceled, and all classes starting before 11 a.m. today are canceled. At this point, all classes that start after 11 a.m. will be held as planned.
It's business as usual today at the University of Michigan.
Washtenaw County announced shortly before 7 a.m. that all non-essential staff will start at noon today because of the weather.
A winter storm warning remains in effect until 10 a.m. The National Weather Service says 1 to 2 inches of additional snow may fall before the storm tapers off by early afternoon.
The morning commute is expected to be treacherous due to the snow and increasing wind, meteorologists say.
So how much snow has come down? The latest snowfall totals recorded in Washtenaw County were 8.3 inches at 4:48 a.m. in Ann Arbor and 7 inches at 3:35 a.m. in Ypsilanti.
Here's a list of the announced closures:
Traditional school districts
Private, charter and other schools: