Posted on
Thu, Feb 9, 2012 : 3:03 p.m.
Ann Arbor area K-12 leaders welcome proposed funding boost but question 'best practices' structure
By Danielle Arndt
Related coverage: Snyder ties incentives to student growth, dedicates $179 million to help pay school retirement costs
Washtenaw County school district leaders saw a number of positive aspects in Gov. Rick Snyder's budget proposal Thursday.
But some school officials said the second-year governor has a long way to go to make up for what many say was the worst year for K-12 education in Michigan's history.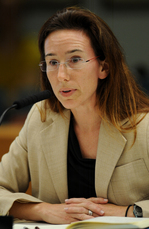 Christine Stead
, vice president of the
Ann Arbor Public Schools Board of Education
, said she was pleased to see Snyder propose some additional funding for schools, despite it being funneled through his now-standard "best practices."
The first-term Republican governor proposed a 1-percent increase in funding to public schools, which would mean districts would receive $113 million more than they did this year. An additional $200 million from the general fund surplus would be awarded to school districts that again meet Snyder's best practices.
Those include measures like participating in schools of choice, monitoring student growth in each subject area at least twice a year and offering dual enrollment or an equivalent program.
After what she described as a "ridiculous" stream of legislation affecting schools last year and painful budget cuts, Stead said she feels fortunate that the district has already implemented many of the "best practices" Snyder wants to see.
"I think about some of the other districts and I know it's going to cost money to implement some of those programs. And I am just grateful we are well positioned to achieve those targets," she said.
Stead said it is "directionally correct to reward good performance" but after all of the cuts to the foundation allowance, Snyder is making it "really hard if not impossible to achieve that."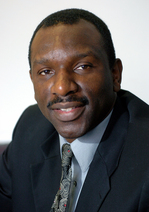 Robert Allen
, AAPS deputy superintendent for operations, said during Wednesday's board meeting that while he certainly welcomes any funding increases to education, the district's per-pupil foundation allowance is still about $200 less than it was a year ago.
"2001 was the last time we were that low ($9,020 per pupil)," he said.
The $10 million and $70 million, respectively, in grants that Snyder has proposed for schools attempting to consolidate services and that have met state performance criteria may not be worth vying for, according to some school officials.
Ann Arbor's middle and high school students have been struggling in math, and Stead doesn't believe a portion of $70 million would offset the cost the district would incur to add additional support to those failing classrooms.
"I don't know if it would net out that we'd be ahead, but I doubt it," she said. "Think about dividing $70 million among 550 school districts."
Scott Menzel, superintendent of the Washtenaw Intermediate School District, said it might be worth it for the ISD to pursue a portion of the $10 million, although it would depend on how the competitive process for the grants is structured.
WISD officials have had their sights set on implementing a countywide software system for human resources and business services. Menzel said the startup costs could be around $1 million.
"(The $10 million) could get depleted very quickly," Menzel said. "The rules around the competition will make the difference on whether we go for it or not."
He added, however, it was nice to see the governor recognize that consolidation and sharing services does take money, too.
Although Menzel told AnnArbor.com Wednesday he was hoping ISDs would be included in Snyder's best practices this year, he was not pleased with how their inclusion shook out in the governor's budget.
He said ISDs are funded through a separate section, Section 81, of the School Aid Fund. That section has $62.1 million in it currently, he said, adding the governor's budget is calling for 5 percent, or $3.1 million to be set aside for best practices.
"So the best practices for ISDs is not on top of the $62.1-million base (like other school districts)," he said, "meaning ISDs that don't meet best practices would receive 95 percent of their current funding."
Menzel said he was very pleased and encouraged, however, to see the governor dedicate such a significant amount of money — $179 million — to helping districts with their retirement costs.
He said he is looking forward to seeing how this money impacts districts' health care contribution rates.
Previous story: Gov. Rick Snyder expected to propose 3-percent increase to Michigan education funding
Staff reporter Danielle Arndt covers K-12 education for AnnArbor.com. Follow her on Twitter @DanielleArndt or email her at daniellearndt@annarbor.com.