Posted on
Fri, Jun 7, 2013 : 2:59 p.m.
Selma Cafe to open for brunch at new location after troubles with city codes
By Amy Biolchini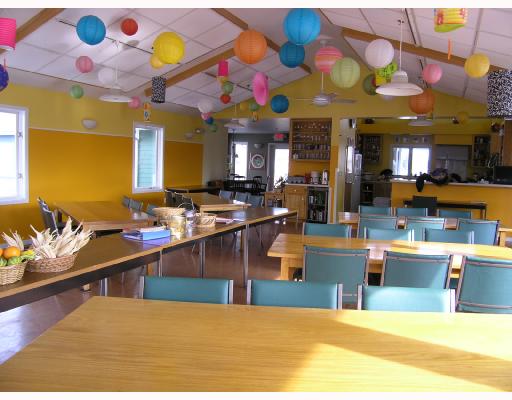 Courtesy photo
Two months after locavore breakfast salon
Selma Cafe
ceased its operations
out of the west side Ann Arbor home of co-founder
Lisa Gottlieb
because of city zoning code violations, the outfit has found a new location to serve up brunch.
The first brunch will be from 9 a.m. to 1 p.m. June 22 in the kitchen of the common house at Sunward Cohousing at 424 Little Lake Drive in Scio Township.
"I'm thrilled and excited," Gottlieb said. "I got a lot of really lovely cards and notes and letters and messages from people who really loved Selma Cafe, talking about how much it meant to them and how hopeful they were to open it again."
Sunward Cohousing is an intentional community at a condominium development in Scio Township. Residents share meals, maintenance chores, host their own social events and have their own way of governing the community.
Selma Cafe will operate much as it did from Gottlieb's home at 722 Soule Blvd. in Ann Arbor: The kitchen and wait staff will still be volunteers, and volunteer guest chefs will coordinate the menu.
The kitchen in the common house at Sunward is attached to the large dining area that Gottlieb described as open, airy and surrounded by windows. An attached deck and patio area also will offer outdoor seating, weather permitting.
There is ample street parking at the community, as well as a dedicated bus route and a bike path. Gottlieb said she's encouraging people to carpool.
For the June 22 meal, the guest chefs will be Dan Vernia of Juicy Kitchen Cafe -- formerly of Ravens Club -- and Rebecca Wauldron of Busch's Fresh Food Market. Both chefs have worked with Selma Cafe previously.
Guests will be seated on a first-come, first-served basis and the suggested donation of $12 to $15 for the meal remains the same. Donations are pooled in a fund to benefit local farmers.
However, there will be some differences: The meals at the cafe will be once a month on Saturday mornings -- not every Friday morning as they were previously.
The cafe will also open later -- meaning there will be more menu items and the meal will be more brunch than breakfast, Gottlieb said. Selma Cafe staples including vegan granola, waffles and bread pudding likely will return to the menu, Gottlieb said.
To use the space at Sunward Cohousing, Gottlieb said Selma Cafe will be paying a flat $100 fee. The cafe has not committed to stay at Sunward Cohousing beyond the June 22 event.
The cafe is able to pay that fee because it has secured control of its assets from its previous fiscal sponsor.
Selma Cafe was able to operate for about three years out of Gottlieb's home because its finances were controlled by a nonprofit organization and it was thereby granted that status -- which meant it did not have to be inspected by the Washtenaw County Health Department.
The relationship between Selma and its fiscal sponsor -- Food Systems Economic Partnership -- deteriorated and FSEP froze the cafe's assets in March. At the same time, the city of Ann Arbor's planning department notified the cafe in the beginning of April that the number of cars parked on the street in Gottlieb's neighborhood were creating a problem and were in violation of the city's zoning ordinance.
Gottlieb chose to close Selma's operations in April to find a new fiscal sponsor, to regain control of the cafe's finances and to find a new location.
Selma Cafe has found a fiduciary in Artrain and has complete control of its $40,000 in funds back from FSEP, Gottlieb said.
The cafe also is seeking its own 501(c)3 nonprofit status. Gottlieb said Selma Cafe's application has been expedited and that she's in direct contact with the IRS on the issue.
Once the cafe becomes its own nonprofit, Gottlieb said it will no longer need a fiduciary and can operate more independently.
As to whether the cafe will keep its monthly brunch operations at Sunward, Gottlieb said it's too early to tell.
"I'm also really open to what comes next with Selma Cafe," Gottlieb said. "It feels like there's lots of opportunity now for lots of things to happen."

View Sunward Cohousing in a larger map
Amy Biolchini covers Washtenaw County, health and environmental issues for AnnArbor.com. Reach her at (734) 623-2552, amybiolchini@annarbor.com or on Twitter.