Posted on
Thu, Jan 31, 2013 : 5:30 p.m.
Sen. Rebekah Warren joins ACLU in lawsuit against Michigan's new right-to-work law
By Ryan J. Stanton
State Sen. Rebekah Warren, D-Ann Arbor, joined the American Civil Liberties Union of Michigan and others on Thursday in a lawsuit that aims to halt Michigan's new right-to-work law.
The lawsuit notes the doors to the state Capitol were locked to keep members of the public from entering while the legislation was being debated on Dec. 6. They believe that was in violation of the Open Meetings Act, the First Amendment and the Michigan Constitution.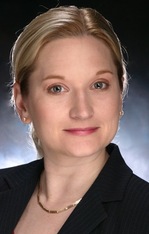 "Whether you agree with right-to-work legislation or not, we can all agree that the state Capitol building belongs to the people of Michigan," Warren said in a statement. "Transparency in government is essential if we are to serve the public properly. Locking constituents out of the process is not only unjust, it's illegal."
State police closed down the Capitol temporarily while the legislation was being debated, citing safety concerns. Warren and the ACLU claim the public, including some journalists, were locked out for hours.
The Detroit Free Press reported on Thursday that Republicans have called the lawsuit a desperate act of people unwilling to give workers more freedom, and Gov. Rick Snyder has asked the Michigan Supreme Court to rule directly on the constitutionality of the law.
The law, which takes effect March 27, makes it illegal to require financial support of a union as a condition of employment.
According to a news release from the ACLU, the lawsuit is being brought on behalf of Warren; Bonnie Bucqueroux, an instructor at Michigan State University's School of Journalism; Steve Cook and Rick Trainor; state Reps. Rashida Tlaib and Brandon Dillon; the Michigan Education Association; Michigan State AFL-CIO; Michigan Building & Construction Trades Council; and Change to Win.
"The Open Meetings Act provides that the laws and acts of a public body may be invalidated by a court when official meetings, deliberations, or votes are held in a place that was not open and accessible to the public," the ACLU stated on Thursday. "In addition, the coalition alleges that the closure of the Capitol prevented citizens from exercising their First Amendment right to petition the government and their right under the Michigan Constitution to instruct their representatives."
The right-to-work legislation was rushed through the Legislature's lame duck session without any committee hearings or public input, causing thousands to protest outside the state Capitol as the bills were being voted on. Republicans maintain the Legislature had nothing to do with shutting down the Capitol during the right-to-work debate, though.
Ryan J. Stanton covers government and politics for AnnArbor.com. Reach him at ryanstanton@annarbor.com or 734-623-2529. You also can follow him on Twitter or subscribe to AnnArbor.com's email newsletters.