Sen. Rebekah Warren proposing constitutional ban on for-profit schools in Michigan
Posted on Mon, Nov 28, 2011 : 3:24 p.m.
State Sen. Rebekah Warren, D-Ann Arbor, is planning to introduce a constitutional amendment banning for-profit schools in Michigan.
Details of the proposal aren't yet known, but Warren issued a media advisory today indicating she plans to make the announcement during a news conference at 9:30 a.m. Tuesday in Rooms 402 and 403 of the Michigan State Capitol Building in Lansing.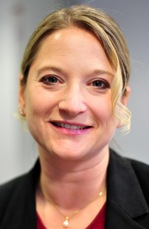 "In October, Republicans pushed legislation that would remove Michigan's
cap on charter schools
, essentially opening the doors to for-profit schools and increased privatization of teachers and school workers," the advisory states. "This constitutional amendment aims to protect our children's education from being compromised at the expense of corporate profits."
Warren is expected to be joined by other members of the Senate Democratic Caucus at the news conference on Tuesday.
Earlier this month, Warren hosted a town hall meeting at Washtenaw Community College to discuss the impact of the proposed expansion of charter schools and cyber schools in Michigan.
She was joined by David Arsen, professor of K-12 educational administration at Michigan State University; Jim Berryman, a former state senator and Michigan Education Association Uniserv director; and Gary Miron, professor of evaluation, measurement and research at Western Michigan University. The title of the event was "Eliminating the Cap on Charter Schools: A Look at the Impacts on Public Education in Michigan."