Posted on
Sat, Jan 26, 2013 : 5:59 a.m.
Snow days in Ann Arbor are timeless
By Kellie Woodhouse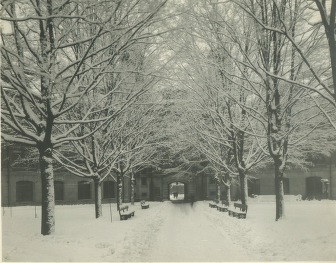 University of Michigan Bentley Historical Library
As the snow piles up,
University of Michigan
students and Ann Arbor residents are looking for ways to take advantage of the winter weather this weekend.
Will you sled in Nichols Arboretum? Go ice skating on that pond near the music school? Stage a snowball fight?
Ann Arbor is no stranger to snow, and throughout the years residents here have found ways to enjoy winter's coldest weather.
In 1974, after weather reports predicted only a light dusting of snow, Ann Arbor was blasted by a fierce blizzard. Eighteen inches of snow-stranded motorists, prompted U-M and Eastern Michigan University to cancel classes and left hundreds of homes without power.
According to a Dec. 2 1974 Ann Arbor News article, 1,000 motorists were transported from snowbound cars on U.S.-23 to shelters and one Ann Arbor man died after suffering a heart attack brought on from shoveling snow.
In the midst of the chaos snowstorms bring, they also allow people a break from the frigid mundanity that winter brings.
Here's a look at how residents and students have enjoyed Ann Arbor's winter wonderland.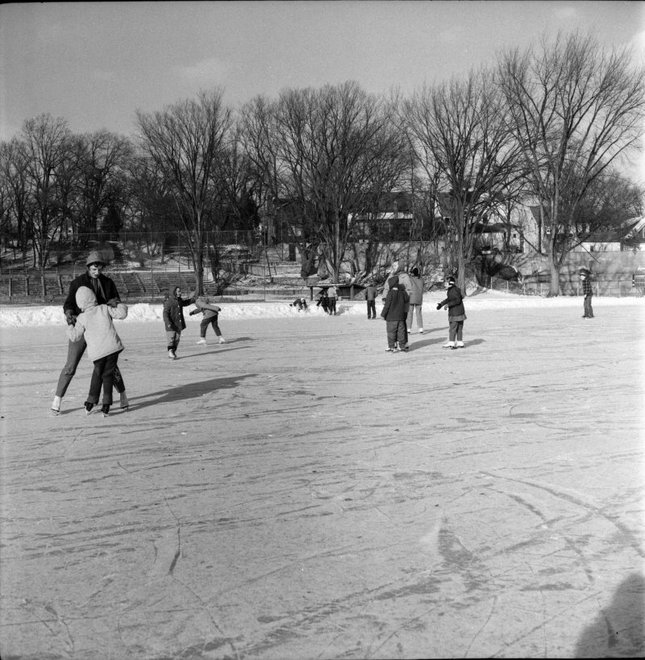 Ann Arbor News
Ann Arborites enjoying winter skating in West Park. This picture was snapped in 1960, prior to a February snow storm. According to the Ann Arbor News, it was an unusually cold winter that year.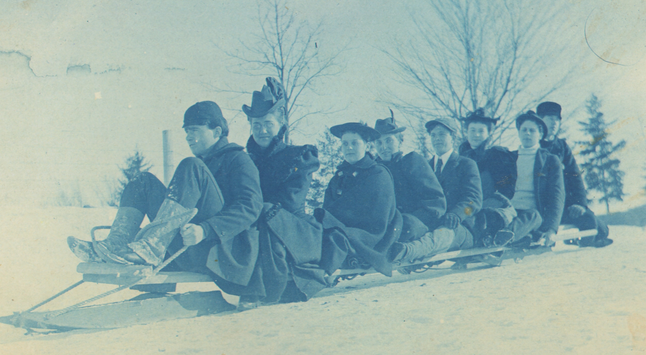 University of Michigan Bentley Historical Library
It's not the classic college stereotype of students sledding down hills on cafeteria trays, but it sure looks fun. In this image, dated between 1891 and 1900, U-M students pile on a toboggan in the wintery weather at the Arboretum, which was a popular spot for sledding.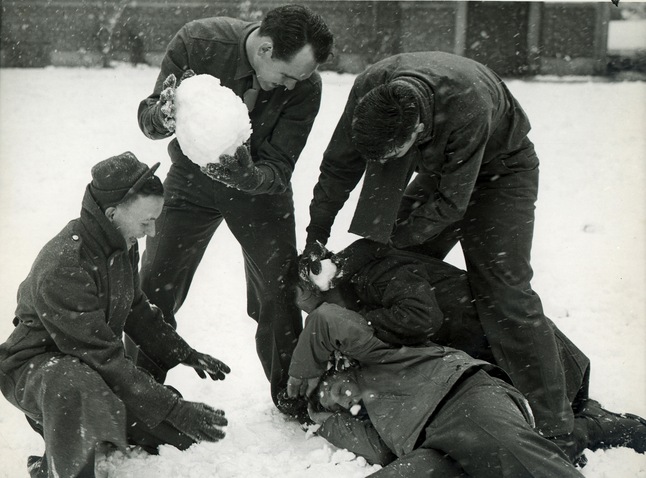 University of Michigan Bentley Historical Library
Snowball fight, anyone? U-M students act like teenagers (again?) and have some fun in the snow. The photo, originally which appeared in The Michigan Daily, was taken by an army corporal. According to the College of Literature, Science and Arts, the students were ROTC members.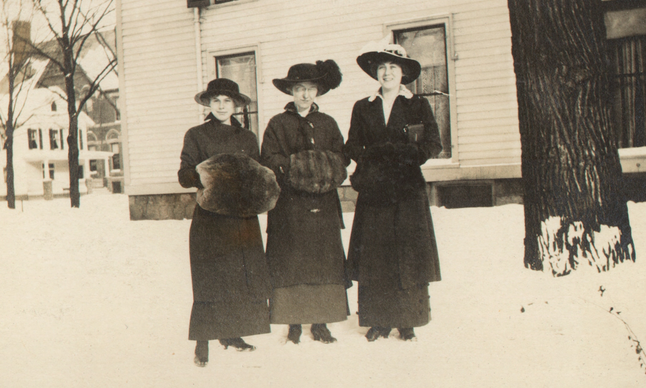 University of Michigan Bentley Historical Library
Snow gear has changed over time. This portrait, originally taken in the first decade of the twentieth century, is of three U-M students. Is your winter hat that fashionable?
The article has been corrected to note that the 1970s storm referenced took place in 1974, not 1979. Kellie Woodhouse covers higher education for AnnArbor.com. Reach her at kelliewoodhouse@annarbor.com or 734-623-4602 and follow her on twitter.