Posted on
Sat, Jan 5, 2013 : 1:50 p.m.
Ann Arbor area may see bit of snow Saturday night
By Lisa Carolin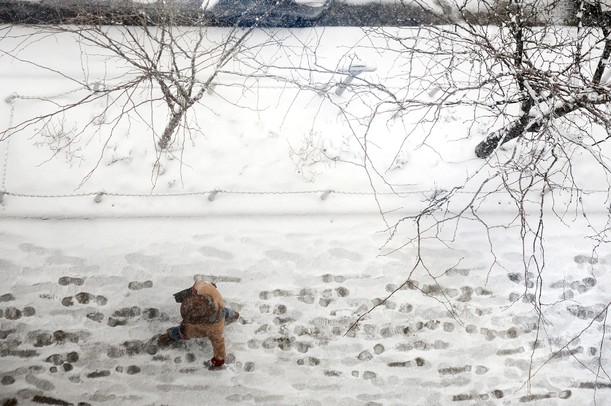 Melanie Maxwell | AnnArbor.com file photo
Saturday's glimmer of sun and high in the low 30s will give way to an 80 percent chance of snow tonight. The low temperature will stay close to 30 degrees with a windchill in the mid teens.

Deb Elliott, observation program leader for the National Weather Service in White Lake Township, said the Ann Arbor area will probably receive an inch of snow or less.

"The majority of the snow will fall overnight tonight and a little bit will fall tomorrow," said Elliott. "The system is coming through the area this evening with snow arriving around 8 p.m."

Elliott says there are currently about 5 inches of snow on the ground in the Ann Arbor area.

It will be overcast on Sunday with a 40 percent chance of snow. The high will be 32 degrees but the windchill will get as low as 18 degrees. The temperature will dip to 14 degrees Sunday night.

The temperature Monday is predicted to rise to 34 degrees with a low of 21 degrees overnight and winds up to 20 mph. The high also is predicted to reach 34 degrees on Tuesday with a windchill as low as 12 degrees.

The normal high for this time of year is 32 degrees, and the normal low is 20 degrees. The sun will set at 5:17 p.m. today and will rise at 8:04 a.m. Sunday.

See up-to-date weather forecasts on the AnnArbor.com weather page.

Lisa Carolin is a freelance reporter for AnnArbor.com.