Mlive:

Snyder signs law sparked by Ann Arbor child custody case

Posted on Wed, Jun 13, 2012 : 9:17 a.m.
Michigan Gov. Rick Snyder signed into law Tuesday a bill that changes the standard under which children can be removed from their parents, MLive reported.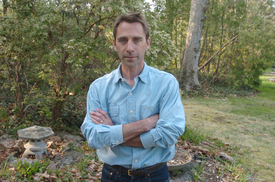 The law, one of two regarding parental rights that Snyder signed Tuesday, was prompted by the case of an
Ann Arbor
boy whose father
accidentally gave him an alcoholic drink
at a 2008 Detroit Tigers game.
Current Michigan law permits the emergency removal of children whose surroundings endanger their health, morals or welfare. The new law raises that threshold to children who are at substantial risk of harm or in surroundings that present an imminent risk of harm. Christopher Ratte purchased a bottle of Mike's Hard Lemonade for his son, Leo, without realizing it contained alcohol. Officials took the boy, who was 7 at the time, from his parents and kept him for several days.
Snyder also signed a law Tuesday giving biological fathers paternity rights even if a child's mother was married to someone else at the time of the child's birth.