Posted on
Tue, May 29, 2012 : 3:14 p.m.
Social media privacy: Bill would bar employers from requesting access to workers' accounts
By Cindy Heflin
Employers wouldn't be able to request social media account information, such as user names and passwords, from employees or job applicants under a bill introduced in the Michigan House, MLive reported.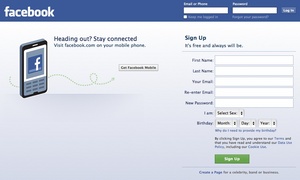 The bill, which would create the Social Network Account Privacy Act, also would prevent schools from requesting access to social media accounts.
The House Energy and Technology Committee on Tuesday took testimony on the bill.
The issue of employers seeking access to prospective employees' social media accounts has been gaining prominence, as questions arise over potential legal issues - and whether employers should be doing this.
Two U.S. Senators earlier this year called for an investigation into whether employers violated federal law when they asked job applicants for their Facebook passwords, according to a report in USA Today.