Posted on
Wed, Jul 25, 2012 : 2:13 p.m.
Socialist Equality Party presidential candidate speaking in Ypsilanti today
By Katrease Stafford
Socialist Equality Party presidential candidate Jerry White is speaking to supporters Wednesday evening in Ypsilanti.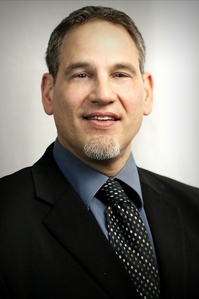 Courtesy Naomi Spencer
Ypsilanti resident and supporter Naomi Spencer said the 6:30 p.m. event was arranged by the party and the Eastern Michigan University student organization International Students for Social Equality group.
Spencer said White, a Detroit resident, has " a lot" of supporters in the Ann Arbor and metro Detroit area.
"He makes regular stops in Ypsilanti and we've held meetings in Detroit earlier this year," Spencer said. "There's been a lot of enthusiasm, especially among auto workers."
In 1979, White joined the Workers League, the predecessor of the Socialist Equality Party, while working at the United Parcel Service and attending the City University of New York.
White was a journalist for the party's newspaper, the Bulletin.
Spencer said White will discuss national issues that have had a significant impact on Ypsilanti residents.
"The economic crisis has hit the area hard," she said. "His campaign calls for millions of dollars to be put back into education and Ypsilanti is facing the takeover of its schools by an emergency manager. We're right at the forefront of this."
Spencer said she and others have spent a lot of time going door to door spreading the word about White and his campaign.
"For residents, it's clear and central what we're facing," she said. "He's going to talk about what the socialist response is to all of this."
Spencer said there's been an increase of individuals interested in the party.
"I came around the party in 2004," she said. "It was the only party that opposed the wars… I was sort of drawn to it because there's been a turn away from the spirit of what this country is founded on."
The event will be held at the Ypsilanti Senior Community Center at 1015 N. Congress St. Spencer is expected a good turnout of residents.
"We've gotten a positive response from people," she said. "They've taken our leaflets and some people might not know what socialism is but they know capitalism isn't working. We want people to come out with their families to ask questions and find out more."
Katrease Stafford covers the city of Ypsilanti for AnnArbor.com. Reach her at 734-623-2548 or KatreaseStafford@annarbor.com. You can also follow her on Twitter.