Posted on
Tue, Jan 29, 2013 : 10:07 a.m.
SOS Community Services in need of toiletry donations; Milan community fundraiser Feb. 23 moves to new location in Ann Arbor
By AnnArbor.com Staff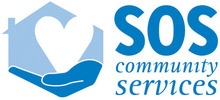 From a call for donations of toiletries to SOS Community Services in Ypsilanti, to the Greater Milan Area Community Foundation gala moving to new digs in Ann Arbor, here's a roundup of some of the stories posted on AnnArbor.com's Community Wall over the past few days:
By: jessica: SOS Community Services Needs YOUR Help! By Jessica Parent
When I volunteered at SOS earlier this winter, I noticed that the supply of toiletries was running extremely low. We may take simple products like toilet paper and soap for granted, but with such a limited supply, there are those who can't afford to.
By: Michael Armitage: Greater Milan Area Community Foundation Gala set; to be held in Ann Arbor
Greater Milan Area Community Foundation Board presents the 7th annual Gala in the theme of "Paint the Town Red" on February 23. It will be held at a new venue: Kensington Court in Ann Arbor.

By: setsyfly: The Story of LIGHT CAVALRY, episode 5 and The Story of LIGHT CAVALRY, episode 6
By: J.C. Parikh: Summit to address issues facing girls
By: Chris Kochmanski: "Montessori Fundays" - the Popular Parent-Toddler Program at Daycroft Montessori School of Ann Arbor - Adds Dates for Late Winter and Spring

By: Keely: Oxfam America Hunger Banquet

By: KidneyMI: National Kidney Foundation of Michigan Accepting Applications for Innovations in Health Care Awards
By: Peggy Rabhi: Legislative Update @ Arrowwood Community Ctr, 1/31/13 @7pm
By: Rebecca Parten: Late-Stage Alzheimer's Information Series in Chelsea- Wednesdays in February

Ensuring Your Care Decisions Are Followed: Ypsilanti, Feb. 20 2-3pm

Arbor Hospice Grief Support's Workshops for One - Traveling Alone, Feb. 23 1:30-3:30pm

The Sandwich Generation: Making Health Care Decisions for Our Parents in Ann Arbor, Feb. 27 7-8pm
AnnArbor.com's Community Wall is a spot for local people to post local stories, news and announcements. To post a story, sign in to AnnArbor.com, then go to www.annarbor.com/community and use the Got News? Tell Us function at the top to submit your news. If you have a photo to add, e-mail it to us at community@annarbor.com, and we'll insert it into your story.