Posted on
Fri, Mar 26, 2010 : 6:22 p.m.
State rep candidate takes stance on Ann Arbor airport expansion
By Ryan J. Stanton
Rick Olson, a Republican vying for the 55th District state House seat, has taken a stance opposing the expansion of the Ann Arbor Municipal Airport runway located in Pittsfield Township.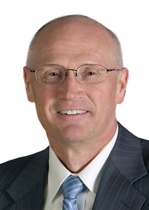 Olson, of Saline, announced this afternoon he is submitting a full statement for the public hearing on a draft environmental assessment recently done for the proposed expansion.
"The changes proposed neither greatly increase safety nor sufficiently enhance the operations of the airport to justify spending taxpayers' money on the proposed changes now," Olson said. "None of the stated objectives individually (or even collectively) is sufficient to justify the spending of public taxpayer dollars now. If State Road is widened in the future, then a shift of the runway to the southwest would be appropriate."
Olson acknowledged 97.5 percent of the $1.3 million cost would come in the form of a federal aviation grant. Proponents of the expansion have argued that's money Ann Arbor shouldn't pass up.
"However, we need to take a principled view of this 'free' money," Olson said. "Everyone acting as if federal money is free is exactly what has gotten us into the U.S. Congressional 'earmark' game, as everyone tries to 'get their share,' to the point that the whole country suffers from budget deficits and an exploding national debt. If a project is not a good expenditure, it should not matter what the source of the funds are, as ultimately we all are paying the cost."
A draft of the city's environmental assessment is available for review. The 193-page document looks at the environmental impacts of several plans for airport expansion and recommends a preferred alternative that involves shifting and extending the existing runway.
Comments can be directed to Molly Lamrouex, MDOT Bureau of Aeronautics and Freight Services, 2700 Port Lansing Drive, Lansing, MI 48906, sent via fax to 517-886-0366, or sent via e-mail to lamrouexm@mich.gov.
Ryan J. Stanton covers government for AnnArbor.com. Reach him at ryanstanton@annarbor.com or 734-623-2529.