Posted on
Thu, Dec 10, 2009 : 5:19 p.m.
State Rep. Pam Byrnes to run for state senate
By Erica Hobbs
State Rep. Pam Byrnes, D-Lyndon Township, is running for the state Senate.
Byrnes will formally announce her candidacy for Michigan's 18th District at 2:30 p.m. Sunday, Dec. 13, in front of the Ypsilanti Freighthouse in Ypsilanti's Depot Town.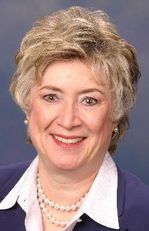 "Residents of Washtenaw County need a state senator who will bring a progressive social message to Lansing and deliver business-friendly policies that promote economic growth for Michigan in the global economy," she said in a press release. "I have spent my tenure in the House being a consensus builder who finds a 'way to yes.' I want to take that leadership to the Senate."
Byrnes was elected to Michigan's House of Representatives in 2004, after working for more than two decades as an attorney. She also served as director of Friend of the Court and as Washtenaw County's first female road commissioner.