Posted on
Thu, Feb 24, 2011 : 5:18 p.m.
State Rep. Rick Olson to lead special House transportation committee eyeing funding options
By Ryan J. Stanton
State Rep. Rick Olson, a Republican from Washtenaw County's York Township, has been chosen to lead a special House Transportation Committee workgroup.
Olson was chosen by Transportation Committee Chairman Paul Opsommer of DeWitt to lead the group in building a consensus on transportation reform across the state. Olson will chair the effort with Rep. Roy Schmidt, D-Grand Rapids, serving alongside him.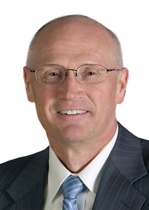 "This work is going to take a large group of stakeholders coming together to discuss the issues at hand and find common solutions," Olson said in a statement released this afternoon. "The Department of Transportation, contractors, unions, and of course the people of Michigan, will all be involved in shaping our recommendations."
Olson said his assignment to the workgroup is of particular importance to the 55th District, where the roads in Monroe County are in great need of help.
One of the first major issues the workgroup will seek to address is a lack of proper funding for state roads and bridges. The task of Olson's workgroup will be to find possible solutions and report back to the full House Transportation Committee.
"I look at this as both a transportation issue and a jobs issue," Olson said. "The Michigan Chamber fully supports road and infrastructure improvement because it is needed to support a healthy business climate and create jobs. Whenever we can improve transportation for residents and at the same time stimulate the economy, it's a win-win for taxpayers."
Olson said infrastructure improvements will play a major role in rebuilding Michigan's economy. For his entire presentation on Michigan's economic challenges, visit www.repolson.com.
Ryan J. Stanton covers government and politics for AnnArbor.com. Reach him at ryanstanton@annarbor.com or 734-623-2529.