Posted on
Tue, Aug 13, 2013 : 5:59 a.m.
Statistics show Ann Arbor safer for pedestrians than many Michigan cities in 2012
By Kyle Feldscher
Debate about the safety of pedestrians in Ann Arbor is heating up after the death of a University of Michigan student hit in a crosswalk last week.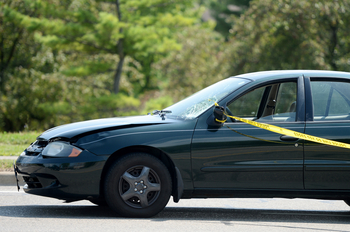 A review of statistics show that Ann Arbor was right in the middle of the pack in 2012 when it comes to the number of crashes in Michigan cities where pedestrians were hit by vehicles.
According to Michigan Traffic Crash Facts, there were 60 crashes involving a pedestrian and a vehicle in Ann Arbor last year.
When broken down to crashes per capita and compared to other Michigan cities, including those of similar size and walkability, Ann Arbor compares favorably to other cities.
Here are some comparable Michigan cities and how they fared in 2012.
East Lansing: .0006999 pedestrian vs. vehicle crashes per capita (34)
Grand Rapids: .0006381 pedestrian vs. vehicle crashes per capita (120)
Detroit: .0006094 pedestrian vs. vehicle crashes per capita (435)
Jackson: .0005964 pedestrian vs. vehicle crashes per capita (20)
Flint: .0005857 pedestrian vs. vehicle crashes per capita (60)
Ann Arbor: .0005266 pedestrian vs. vehicle crashes per capita (60)
Lansing: .0003937 pedestrian vs. vehicle crashes per capita (45)
Royal Oak: .0002795 pedestrian vs. vehicle crashes per capita (16)
Statewide, most pedestrian vs. vehicle crashes that took place in 2012 happened in an intersection — 797, more than 33 percent, as compared to 550 that were not in a crosswalk, about 23 percent.
However, a higher percentage of fatal crashes took place outside of crosswalks — 48 such crashes took place, about 36 percent. In comparison, 14 people died after being hit by cars while walking in a crosswalk, about 10 percent of all fatal pedestrian crashes.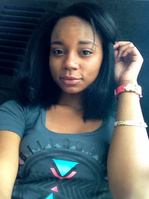 Facebook photo
Sharita Williams, a 20-year-old Clinton Township woman who was a U-M student, died early Friday morning from her injuries suffered in a crash on Plymouth Road on Wednesday. Williams was crossing Plymouth Road in a pedestrian crosswalk between Nixon Road and Traverwood Boulevard.
According to witnesses, Williams had activated the Rectangular Rapid Flashing Beacon (RRFB) signal at the crosswalk. She had entered the right lane on the eastbound side of the road and was hit by a green Chevrolet Cavalier, witnesses said. Williams eventually landed at least 10 feet away in the grassy median.
Ann Arbor police have interviewed the driver in the crash, but Lt. Renee Bush said Monday morning no arrest or citations have been made to this point. The crash is still under investigation.
Williams was studying in the College of Literature, Arts and Sciences at U-M to be a social worker and was reportedly crossing Plymouth Road to get lunch during a break from her job at the University of Michigan Conference Systems.
Kyle Feldscher covers cops and courts for AnnArbor.com. He can be reached at kylefeldscher@annarbor.com or you can follow him on Twitter.