Posted on
Tue, Jan 8, 2013 : 9:01 a.m.
Stroller Strides offers free fitness classes for moms with babies to mark opening of new location; Grail Singers seek first sopranos
By AnnArbor.com Staff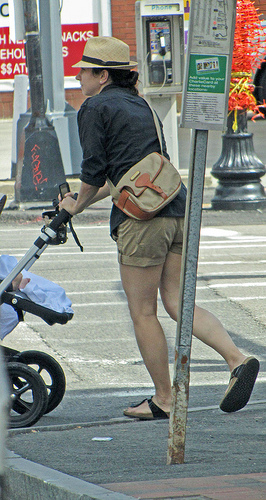 AnnArbor.com file photo | Flickr user Sultry
From a new business called Stroller Strides providing workouts for moms with babies to the Ann Arbor Grail Singers announcing a few openings in the choir, here's a roundup of some of the stories posted on AnnArbor.com's
Community Wall
over the last few days:
By: Jordan Nelson:
Stroller Strides Opens Additional Location in Ann Arbor Area
To celebrate the opening of their newest location at Wide World Sports Center, all classes will be free for the week of 1/7/2013 - 1/11/2013. Each class will have a workout for mom, fun for baby, and prizes and giveaways.
By: Stephanie Rosenbaum:
Wanted: Women Early Music SIngers
The Ann Arbor Grail Singers are a 16-voice women's choir that sings primarily early music and chant, as well as music with an early music sensibility from other periods. We currently have a few openings for singers--first sopranos are especially invited.
By: Schoolcraft College PTAC: Government Contracting 101 Seminar
By: FreedomSpeech: Historical Addendum - Demand A Real Plan Part II

By: Linda Greb: 26th Annual Antique Show
By: B&FDiversity: University of Michigan, Business & Finance Martin Luther King JR. Convocation - Imagine the Possibilities. What if…?, Jan. 21st, 1-3pm @ Rackham Auditorium
By: Ann Arbor Thrift Shop: AA Thrift Shop Holds Fitness, Valentine's Event
By: Janis Williamson: American Business Women's Association - Maia Chapter
AnnArbor.com's Community Wall is a spot for local people to post local stories, news and announcements. To post a story, sign in to AnnArbor.com, then go to www.annarbor.com/community and use the Got News? Tell Us function at the top to submit your news. If you have a photo to add, e-mail it to us at community@annarbor.com, and we'll insert it into your story.